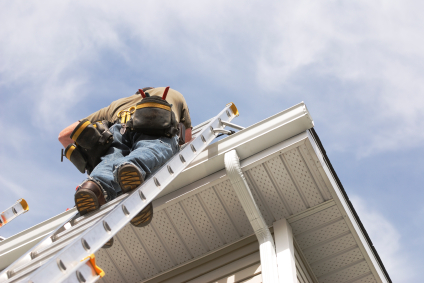 Gutters are one of those things that we often take for granted. The reality is that gutters are vital to protecting your entire home, but we rarely stop and think about how our gutters are performing or if they need to be replaced. Thankfully our team at Refuge Roofing has decades of experience with gutter repair and replacement in the Anoka area. If you're unsure of whether your gutters are functioning as they should, feel free to reach out to our team today to schedule a free consultation.
Questions to Ask a Professional Gutter Company in Anoka
At Refuge Roofing, we've been a fixture in the Anoka and surrounding communities for quite some time. If you're in the market for gutter replacement or gutter repair, be sure to ask the following questions to ensure you're hiring a true professional:
Are you a licensed general contractor? – It's important whenever hiring a gutter company, or any contractor for that matter that they're properly licensed and insured. This will ensure that you're protected as a homeowner if something should go wrong during the job or other damages are found. At Refuge Roofing, we prominently display our MN License (#BC691311) on each page of our website, because we want to make sure our customers know that we're properly credentialed to any contracting work in the area.
What type of gutters do I need? – When working with a gutter company, you want to find a company that offers a whole host of gutter sizes and materials based on your unique needs. At Refuge Roofing, we will come out to your home to offer a free gutter inspection to determine the best gutter size and type for your home. Beware of companies who claim that they don't need to come out to your home first before giving you a price.
Do you provide seamless gutters? – Gutter technology has improved drastically over the past several years. One of the largest innovations in the gutter industry has been around seamless gutters, which help to reduce gutter leaks because the gutters are formed from one piece of metal, onsite as opposed to in sections.
Ready to Talk with a Professional Gutter Company Anoka MN?
If you're worried that your gutters may be damaged feel free to reach out to our team at Refuge Roofing today. We can be reached by phone at (651) PRO-ROOF and would be happy to setup a free gutter inspection to give you our honest opinion about the current state of your gutters.