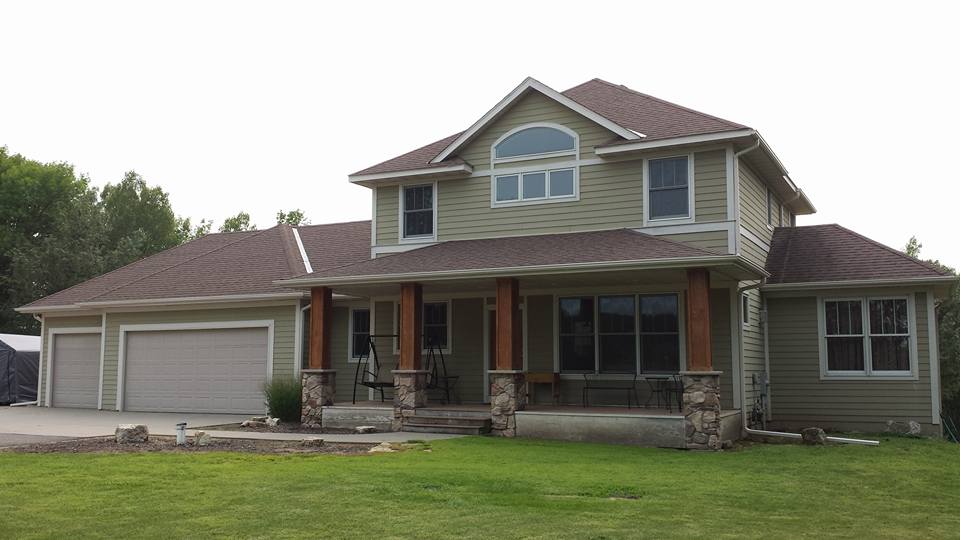 As the buds of spring and other debris fall on your Princeton driveway & lawn, don't forget to check the gutters on your home! Are they working correctly? Are the buds/twigs/leaves/debris clogging them up? Do they look like they need to be replaced? These are questions that are vital for Minnesota Property Owners! Ease the stress of checking on your gutters this season and use one of the most premier Princeton Gutter Contractors in the area. Refuge Roofing & Siding offers quality gutters and downspouts for every type of home or office and can fix any damaged existing gutters. We have professional gutter system installation options and can replace your current gutters before any further damage is done to your home!
Minnesota Gutter Contractors
What good are quality gutters and downspouts if you don't have the right professionals installing them? Unless they are properly secured to your home or office, nothing. Refuge offers quality services, promptness and we clean up behind ourselves. We consider it a privilege to present our customers with various exterior repair options for residential and commercial properties and want you to notice of our work and the passion we put into everything we do.  We are confident in both our products and our professionals and know, undoubtedly, that when you choose us, the job can and will be done right, the first time – every time.
Seamless Gutter Options
There are numerous options for quality gutters and downspouts. There are two main gutter styles: half-round seamless gutters and k-style seamless gutters. Our quality gutters and downspouts are made with aluminum and can even be screened, to prevent future clogs. Our expert gutter professionals can help you in deciding what type of gutter system and downspout run offs are best for your home.
Factors when Choosing Gutters:
Matching Your Home
Durable Quality
Correct Installation
Preventing Clogs
Preserving Landscaping
Downspout Location
Princeton Gutter Contractors
Don't let the spring debris clogging up your old gutter system stress you out. Call Refuge Roofing & Siding for Professional Gutter Services in Princeton today at (651) PRO-ROOF and let us explore the seamless gutter options that are right for you! Our licensed and insured Princeton Gutter Contractors are ready to give you a free estimate today, so pick up your phone and give us a ring!