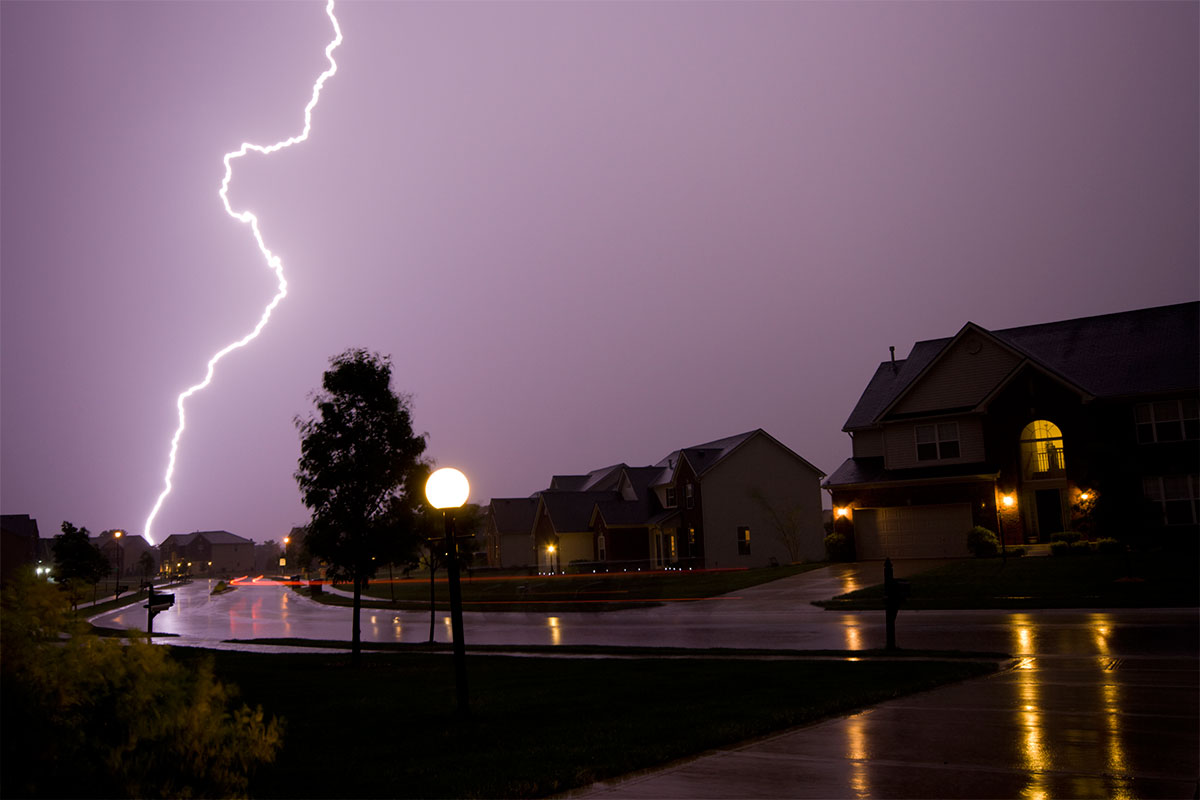 At Refuge Roofing & Siding, we believe that no customer should ever have to pay more than the cost of your deductible when a storm has damaged your home. However, many homeowners are unaware that a company like Refuge Roofing & Siding will work directly with any insurance company and advocate on your behalf so that you will not have to pay more than your deductible to get your home repaired. Refuge Roofing & Siding offers Insurance Approved Residential Storm Damage Restoration Service in Lakeville.
Insurance Approved Home Repairs After a Storm
Owning your own home is one way to fulfill part of the American Dream, but that does not mean that owning a home is always stress-free. Weather events can cause unexpected and unplanned damage to your greatest investment and having to work directly with insurance companies following such weather events can feel like pouring salt into a wound. But Refuge Roofing & Siding can lessen, if not eliminate, the stress of working with your insurance company. Our business model is based on knowledge of working closely with insurance companies to help you resolve your claims more quickly and without issue. Not all companies that provide storm damage repair services can make this claim, and this experience sets our team apart from other storm repair companies in Lakeville.
The foundation of our business, of course, is repair and replacement of the components of your home that are either damaged by storms or need to be replaced because they have outlived their original purpose. The fact that we are also qualified to work with insurance companies makes us a more comprehensive storm damage repair service.
Do Not Pay More Than Your Deductible: Refuge Roofing Will Work Directly with Your Insurance Company
Storms come in all shapes and sizes, and it does not take a big storm to damage your home. A fast-moving cell can kick up rain and wind that does not last long but happens to gain its greatest strength in your neighborhood. High winds can tear shingles from your roof or cause branches to break off a nearby tree and tear a portion of your gutter system off your house. Heavy rains can force water under your shingles or your home's siding and damage the underlying structure. In a very short time, a little storm can become a living nightmare.
Refuge Roofing & Siding can help you wake up from that nightmare not only by performing expert repairs, but also by working with your insurance company so that you do not have to. While we cannot do anything to prevent the storm from damaging your home, but we can help your home recover from the damage quickly, professionally, and efficiently.
If your Lakeville home has been damaged by a recent storm, call Refuge Roofing & Siding today at 651-PRO-ROOF.