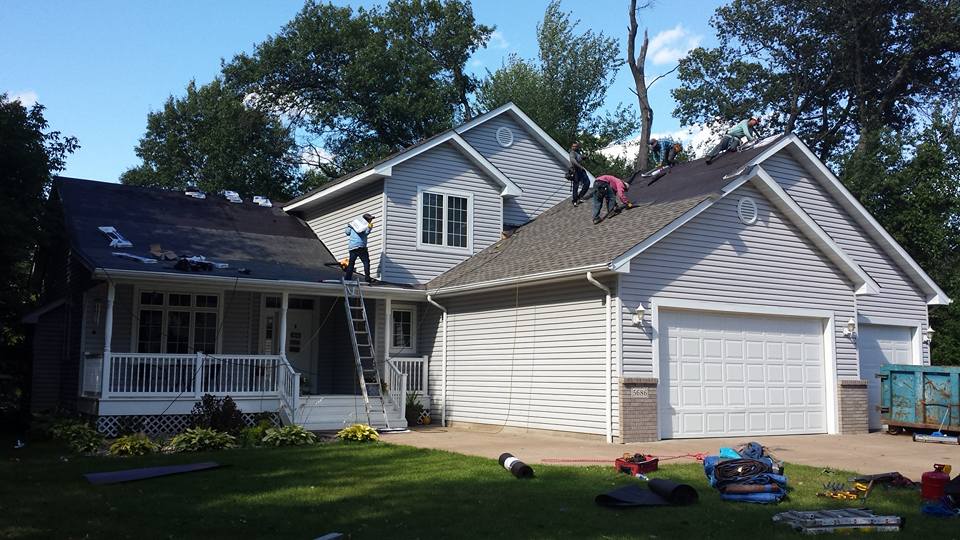 Living in Zimmerman, MN, it is very important that your home stays protected year round. With the heavy snow and ice and the summer storms, Mother Nature is sure to leave a mark in this region. When it comes to your home, the number one protector is your roof. If you are looking for a certified and efficient roof repair team to handle your installation or repairs, look no further than Refuge Roofing & Siding.
Refuge Background
Our team of Zimmerman roofing professionals carry 6 certifications including the GAF certification. Our team is part of only 3% of roofing contractors across the country that are GAF certified. The reason we make sure that our specialists are licensed, certified and insured is so that you can be at peace knowing that your roof will be well taken care of from start to finish. At Refuge Roofing & Siding, there are no obligations. Simply request a roof replacement estimate or consultation and we will provide you with all of our findings.
Roofing Options:
A partnership with our team gives you various options when it comes to your roof repair or replacement needs. These options include:
Reliable Asphalt Shingles – Choose between our 3 tab style or the longer lasting architectural style shingle. By choosing an architectural style shingle, your shingles will be protected with a lifetime warranty and will hold up well against the ever changing weather in Zimmerman, MN.
Steel Roofing – If durability is your number one priority, investing in a steel roof is a great option. We offer a Standing Seam Metal Roof that has most materials used in the system backed by a 40 year warranty. Enjoy the sounds of rain bouncing off your metal roof!
Cedar Shake Roofing – Another great option that we offer at Refuge Roofing & Siding is cedar shake roofing. This long lasting option can perform well for more than 50 years if properly maintained. Not only does this bring added protection to your home, but it transforms the look of your residence at the same time.
Roofing Professionals in Zimmerman, MN
Take control of your home's first line of defense against Mother Nature. If you are concerned that your existing roof is not holding up well against the weather in Zimmerman, MN, it's time to call our roofing professionals at Refuge Roofing & Siding. Offering free estimates on your roofing needs, there's nothing for you to lose by seeking roofing advice from our fully certified team! Give us a call today at (763) 234-6418 to learn more about our roofing services.