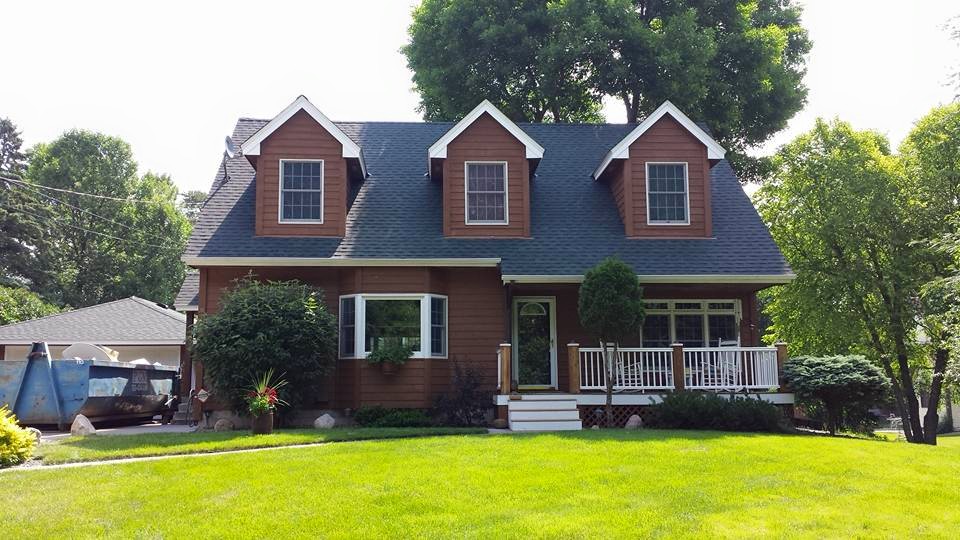 Dealing with Minnesota weather can sometimes be a nightmare. Being out of Oak Grove MN, we understand the damage and stress the fluctuating seasons can have on your home or business. Having an Oak Grove roofing contractor by your side for any of your roofing needs can eliminate some of the upcoming stress you may face. From Mr. Winters cold breath to Mother Nature's warm kiss. Our roof's get the hardest hit of it all. Maintain repairs and upgrades for your roof, as well as maintain a beautiful and efficient home by calling us today for an estimate here at Refuge Roofing & Siding!
Cedar Shake Roofing Installation, Maintenance and Repair Oak Grove
There is no question that cedar shake style roofing is not but simply divine. The elegant look to a classy design is a very upscale choice when doing roof remodels or upgrades. Having a professional cedar shake roofing contractor to improve your old shake roofing or building new is but a phone call away. Having the natural ability to resist insects and water, cedar shake roofs are very productive to your rooftop and works for you. Make your roof become a dream come true. Contact us today for any information or estimate needs!
Asphalt Shingle Repair and Installation Oak Grove MN
The most popular choice of roof style is the asphalt shingles. Having an asphalt shingle contractor specializing in installing shingles and the products at hand can help you make the best decision for you and your home. A beautiful design would be the architectural style shingle offering more layers for better roof sheeting protection. The traditional design would be the 3-tab style shingle, also very great design offering the option to add on to old shingles or tear off and start new. No matter the design of asphalt shingle our trained contractors specialize in making your roof the best it can be. Call us today for an estimate!
Steel Roofing Installation, Maintenance and Repairs Oak Grove
The most damage proof roofing out there has to be the steel roofing. Still maintaining a beautiful look the steel roofing offers more protection to your home or business than any other product out there. Made for barns and businesses to homes and sheds. Whether your roof is flat or with many gables, we have the experience and the tools to complete your task to the best of abilities. Our specialized steel roofing contractors can help you make a logical choice for your roofing needs. Contact us today to speak with a project manager!
Contact us for Oak Grove Roofing Installation, Repair and Maintenance
There are many companies out there but being a certified and trusted one isn't as common as one would think. Being GAF Certified, our skillful roofing contractors in the Oak Grove area can be available for any of your roofing needs. Trust the local contractors that know Minnesota and have experienced every problem in the book. For an estimate give us a call today and let us help you maintain your house tomorrow, call (651) PRO-ROOF for any roofing need.