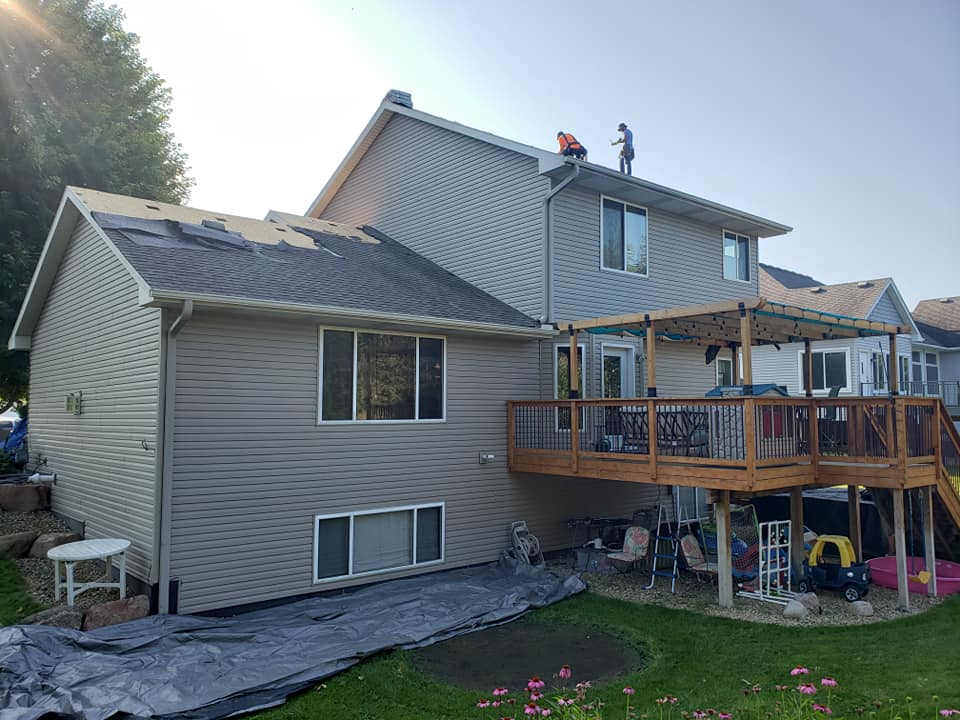 Having a severe storm descend on your home can be traumatic. During the severe weather event, you likely feared for the safety of your family in addition to worrying about how bad the structural damage to your home might be. When the storm is over, you hold your family close and assess the damage to your home. Filing an insurance claim may not be something you have ever had to do – the team at Refuge Roofing & Siding can help with this process from start to finish. Our crew is a residential storm damage insurance claim contractor in White Bear Lake, MN, and is committed to making the storm damage repair process as simple, stress free and straightforward as possible.
White Bear Lake Storm Damage Repair Company
Filing natural disaster claims with your insurance company may seem like a difficult and overwhelming process after living through a severe storm. The Refuge Roofing & Siding crew believes that in the aftermath of a storm, we should focus on your insurance claim so that you can focus on getting your life back together. When you make contact with our team, we will gather the necessary information about your insurance company and get to work. We follow up with them by phone, meet the adjuster at your home and manage all communication so that you do not have to. An important part of our work also includes a thorough assessment of all storm damage and a detailed estimate of the cost involved in making repairs. We will make all calls, emails, send all requested information and pictures and will update you every step of the way.
We Will Manage Your Insurance Claims After a Storm
Recovery after a storm takes time. Partnering with a storm damage contractor that can handle your insurance claim can make all the difference for you and your family. Refuge Roofing & Siding has helped many homeowners in White Bear Lake, MN get their lives back. We have more than fifty years of combined experience and can handle roofing repairs, siding repairs, and gutter repairs after hail, wind and even tornado damage. We work with all insurance companies and will offer fair compensation for all damaged property. If your insurance company denies our claim, WE do not get paid. You can trust us for all of your storm damage repairs. For more information or to speak with a member of our team, call Refuge Roofing & Siding at 651-PRO-ROOF today.