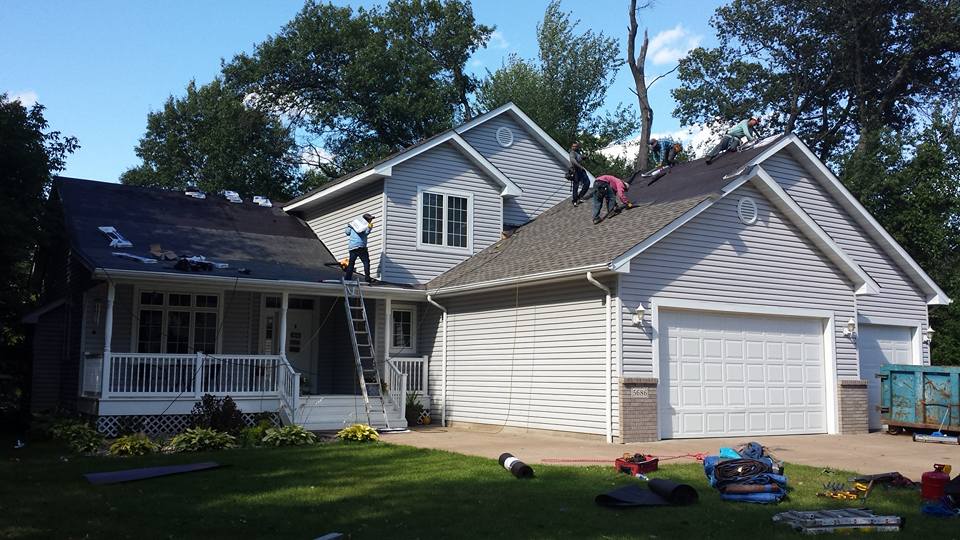 You have heard "it takes money to make money" quote that has been overused since the 90's before right? Well, it is true. In order to truly live comfortably and actually make money off investments, like your home, there are projects to the home you need to spend money on. But, then after that what do you receive? An upgraded and comfortable lifestyle! Refuge Roofing & Siding has the roofing and insulation contractors near Ham Lake that will close off your home to all intruders and energy escapees. Give us a call!
Shingle Replacement Ham Lake
If you are looking into shingle replacement in Ham Lake before winter you are wise. Shingling your home can keep your life going smoothly. What time is better to pound out a few projects than in the fall? Right before the thermostats come on and the snow on the ground begins to stay. Your home can be properly protected with the help of us, here at Refuge Roofing & Siding. We are trusted and local roofing and gutter system contractors near you. Your home needs its protection from mother nature and all her ammunition. To ensure closed quarters and to minimize leakage have your roof re-shingled, when it is needed, it will greatly help lower monthly electric and/or heat bill(s).
Attic Insulation Needs
Along with shingles, attic insulation is the next best thing when attempting to hibernate before Jack Frost comes with his blistering smile. Keeping the warm air where it belongs, in your living area, is the name of the game when it comes to home efficiency. You have worked hard your whole life to achieve your home. Our attic installation services will keep warmth from leaking out when it rises. Picture this. If your ceiling is very cold, your furnace is going to want to constantly run to maintain the heat to the area becoming cold. For your attic insulation service needs, give the best a call today!
Call The Licensed Contractors in Minnesota
Contact our roofing contractors today for your homes hat to be nailed on tight and secure. Your home's roof is important, keeping it well maintained can be all the difference between smooth living and severe underlying damages. Here, at Refuge Roofing & Siding, we dedicate our knowledge and know-how to you, our neighbors, clients, customers, friends, and family. For a professional, local roof and insulation contractor by Ham Lake, give us a call (651) PRO-ROOF!
Save
Save
Save