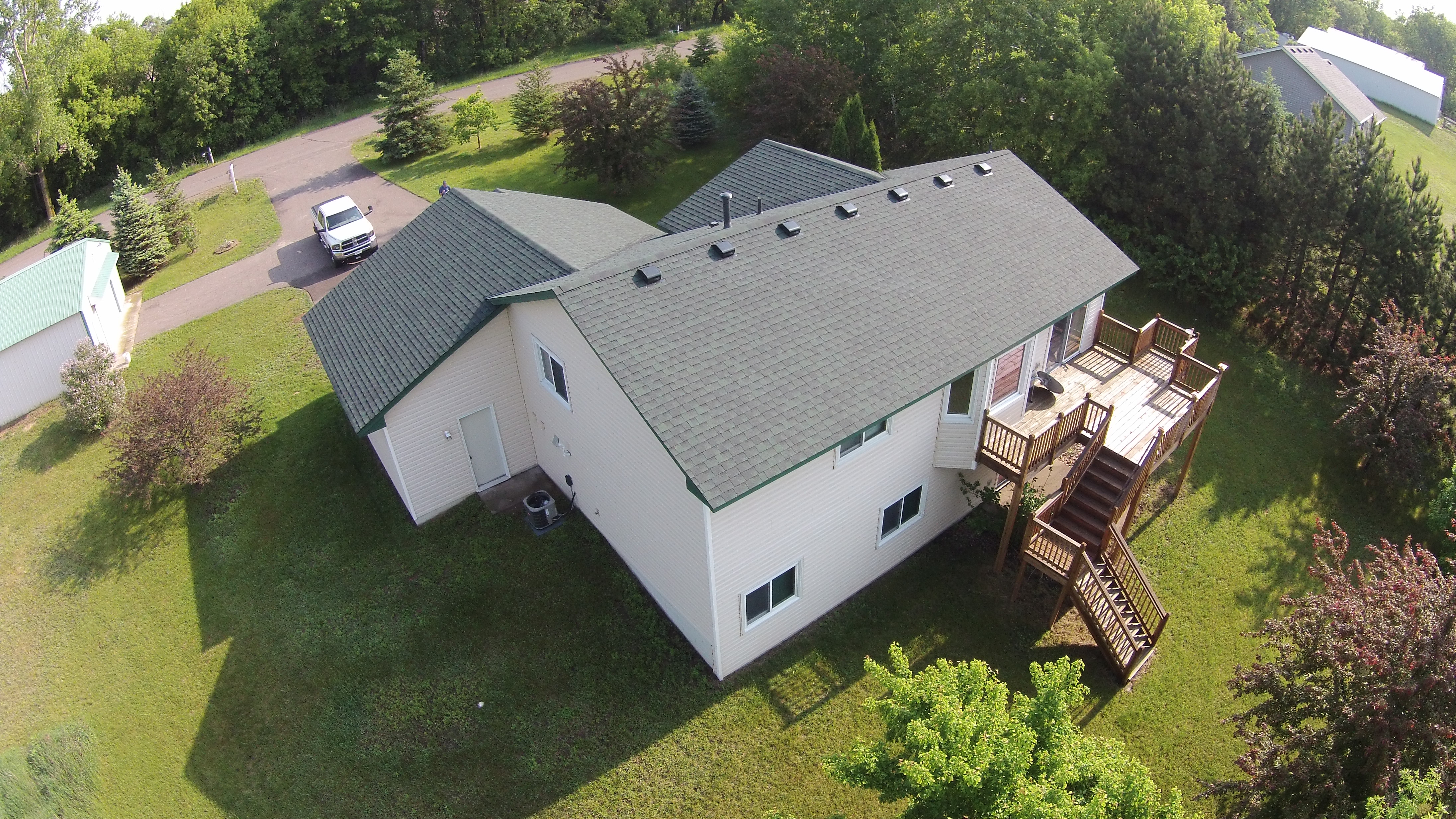 Your roof is arguably the most important part of your home.  It encloses your home and protects you and your family from the outdoor elements such as rain, wind and damaging storms.  In fact, many think that a strong roof is just as important as a strong foundation.  Given the harsh nature of Minnesota winters, keeping your roof functional is critical.  Refuge Roofing & Siding is an experienced roofing contractor in Andover, MN providing roof repair and roof replacement to residents and businesses in the area.  Each job we take is performed by one of the members of our team of licensed roofing professionals, so you can be sure that your roof will stand the test of time.
Managing All Aspects Of Your Andover Roof Replacement
The crew at Refuge Roofing & Siding can manage a roofing project from start to finish. Given the nature of Minnesota weather, from hot summertime temperatures to our brutal winters, our crew will make sure that your roof can stand up to the area's tough climate.  Roof damage can range all the way from a small leak to major storm damage.  The difficulty is, of course, that a homeowner cannot typically see that there is a problem with their roof until the problem escalates and you see damage on the inside of your home.  We can quickly assess any potential problems and begin work immediately, mitigating any further damage to your home.
Storm Damage Roofs:  Repair or Replacement
In the event of storm damage, our crew will help facilitate the process of filing a claim with your insurance company and can even meet with the insurance adjuster at your home to explain the extent of the damage and exactly what is involved in the repairs.  Many of our customers find that this makes the claims process go much more smoothly.  We can help determine if a roof repair will suffice or if a full roof replacement is necessary.
Also, we replace storm damaged and weathered roofs should it become clear that the roof cannot be repaired.  Refuge Roofing & Siding can install asphalt shingles, steel roofing, and cedar shake roofing depending on your style preference, all ideal for the Minnesota climate.
Get a Free Roofing Quote This Spring
If you live in the Andover, MN area and need work done on your roof, call the roof replacement contractors of Refuge Roofing & Siding at (651) PRO-ROOF to schedule a time for our crew to come to your home and give you a free quote.