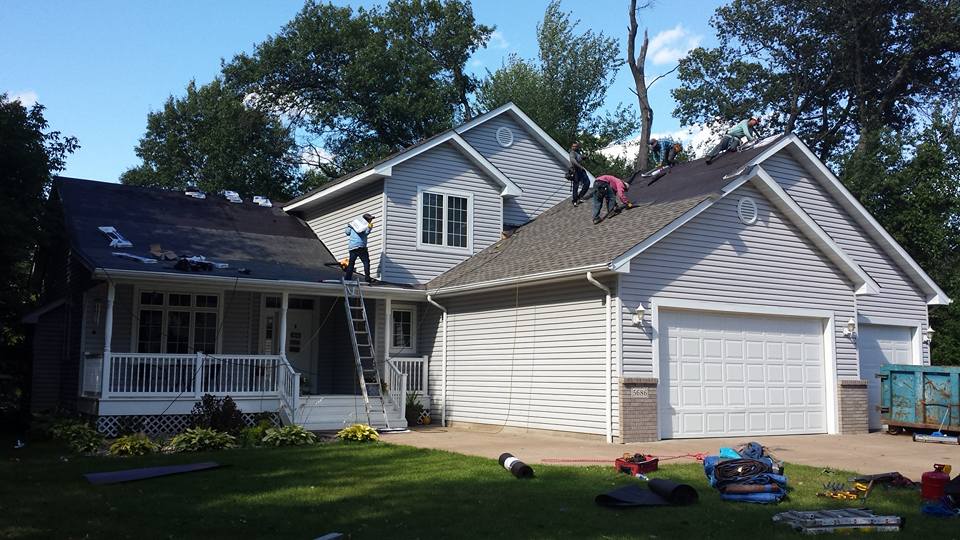 When investing in a home, your mindset is to typically be in it for the long haul. Purchasing a home is often the biggest investment that you'll experience in your lifetime. Living in Forest Lake, MN can be tough on your home, especially with our extreme seasons. Your first line of defense is your roof. All of that added weight from heavy snow and ice accumulation that gets applied to your roof during the winter can do some serious damage to any roof. If you have noticed roof damage or feel like it is time to get a new roof, Refuge Roofing & Siding is a licensed roofing contractor near Forest Lake. Over the years, our roofing experts have built a strong reputation when it comes to roof repairs and installation and you can benefit from it.
GAF Certified Minnesota Roofing Company
At Refuge Roofing & Siding, we go the extra mile when it comes to our certifications. In fact, we are a part of only 3% of roofing contractors around the country that are GAF Certified as a weather stopper roofing contractor. We felt this certification was very important because of the diverse weather that we experience here in Forest Lake, MN. Once you let our roofing professionals tackle your roof, you'll be able to sleep well at night because your home improvement project was completed by our team of licensed, trained, certified and insured roofing experts. Offering free estimates on your roofing needs, what do you have to lose?
Diverse Forest Lake Roofing Options
Not only do we exceed our competitors by being GAF certified, but we also offer our customers a wide variety of roofing options. If you have a certain preference or style of shingle, just let us know and we'll install it for you! Our most common roofing materials used by our customers include:
Asphalt – Going with the architectural style asphalt shingle is your best bet because it is thicker and has more built in layers than your standard 3-tab asphalt style shingle. When investing in a roof, life expectancy is very important, which is another reason to go with the architectural style. To top it off, it has a lifetime warranty making this your best asphalt shingle choice.
Steel – Have you ever slept in a home with a metal roof during a rainstorm? For many, the sound of rain bouncing off a metal roof is very soothing. Standing seam metal roofing is some of the strongest roofing material offered, and it comes with a 40-year warranty as well.
Cedar Shake – This type of roofing material has been used for centuries because of its reliability and ability to resist water and insects. Our Forest Lake roofing contractors specialize in providing the necessary maintenance needed to keep this type of roofing material in good shape for more than 50 years!
If your roof has had enough after this past winter, it's time to partner with a well-respected licensed roofing contractor near the Forest Lake, MN area. Look no further than our GAF certified roofing experts at Refuge Roofing & Siding. Give us a call today at (763) 234-6418 and request a free quote.