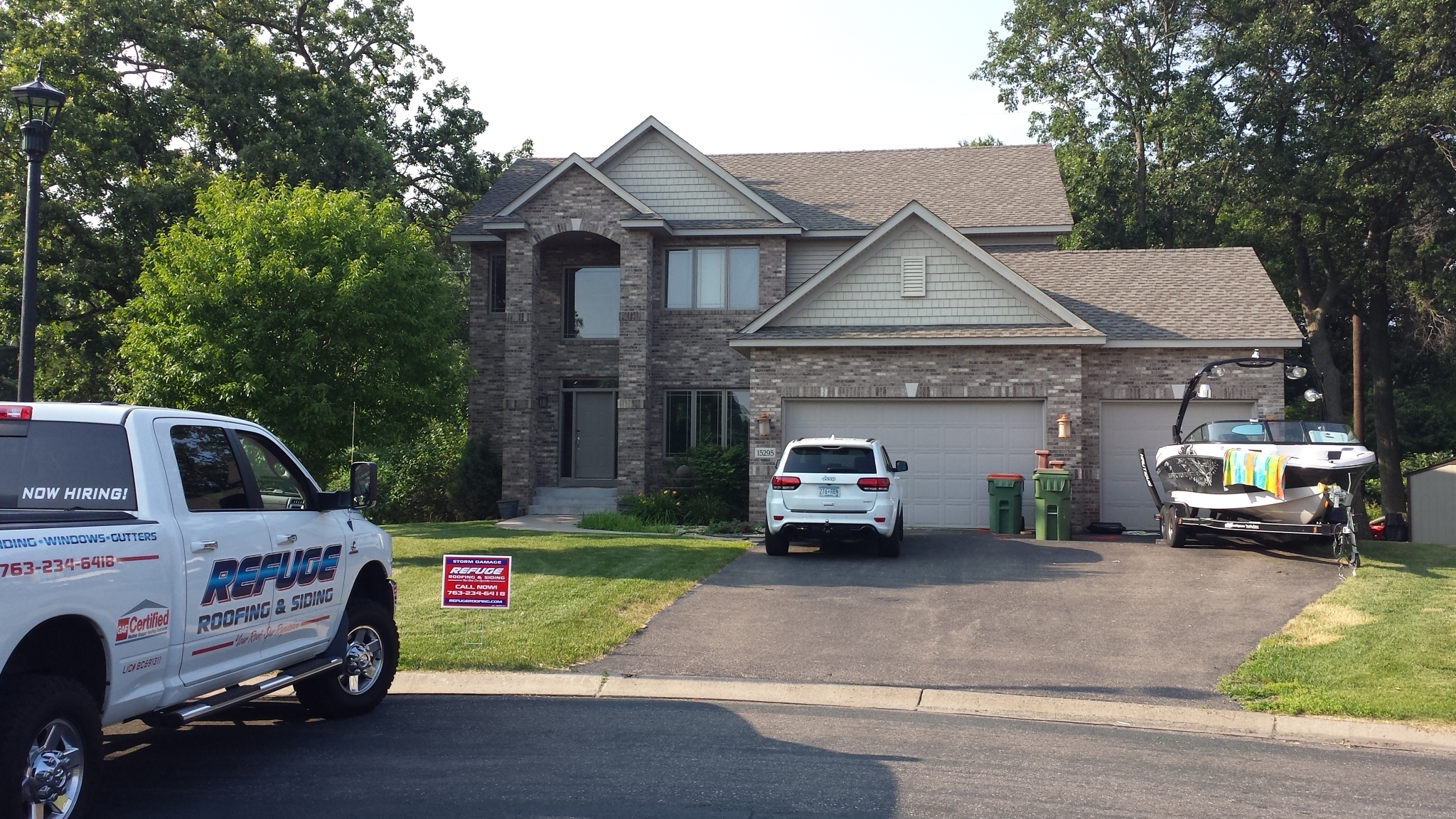 After many long and painful winter months, Spring is here to start fresh again. And with it comes rain! It is important, as a home owner, to take precautionary steps to ensure there hasn't been any damages to your shingles, during the season of snow, ice and frost. Often times ice dams form in the winter causing damage to your shingles, providing access into your fortress that water can penetrate through, especially in the downpour of Spring. Having an experienced roofing contractor near Lindstrom, MN come out to inspect your roof, work with insurance adjusters and give you an estimate, if there are any damages, can only increase your homes structure – by your choice of preventative maintenance. Give Refuge Roofing & Siding a call for a professional roofing inspection today and insure you do not have a problem hanging over your head!
Shingle Replacement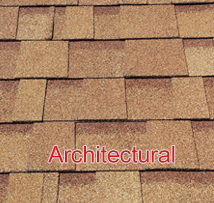 When replacing your 3 tab, steel roof, cedar shake, or any type of shingle, we recommend going with architectural style shingles. When replacing architectural style shingles in Lindstrom, there are a few methods a lot of contractors may use. One being slapping shingles on top of the old shingles once or twice for a band aid type style fix. We prefer a more thorough process. We recommend stripping off the old shingles, all the way down to the plywood below. Doing this when properly replacing shingles will give us an idea if there has been any water damage or infiltration that could be causing issues in your attic.
Water Protection under Your Shingles
After the old shingles are stripped and wood is inspected we then felt your roof with tar paper. Using tar paper, under the shingles and on top of the plywood increases your home's protection from ice and water damage. If your property has any chimneys or vents we have the proper metal flashing to insure that there is no unwanted access into your home through the cracks near any appliances.
Finishing Roof Touches
Next our architectural style shingles can be put on. From the starter strip to the cap, our architectural style shingles are the best to endure rain, sleet, hail, snow, and sun all year around. The strategically laid out pattern of placement insures that all of the runoff goes down into your drainage system and not pooled up between shingles. And finally, the cap is placed to close everything up.
Licensed Roofing Company near Lindstrom, MN
We are a licensed, insured and experienced roofing company with GAF Certified Roofing Contractors that are dedicated to restoring local Minnesota roofs. Our contractors can help you during storm related problems, deal with insurance claim adjusters for you or even just complete a beautiful roofing upgrading. Stop wondering if your roof has been affected by last winter, get a professional's insight. We will get up close and personal, with places you have probably never seen on your home. Contact Refuge Roofing for a hassle free, no obligation estimate and consultation for your roofing needs near Lindstrom, MN (651) PRO-ROOF! Yes, it's your roof & our reputation!