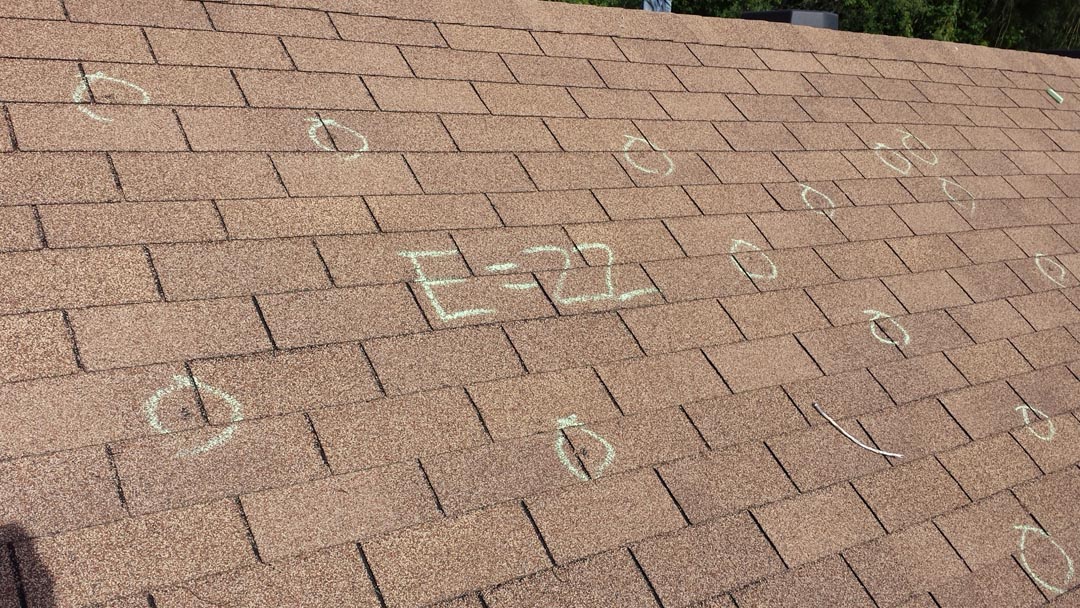 If you are a homeowner, one of the most dreaded things to find is that your roof needs to be repaired or replaced. Your roof protects your home from water damage and the idea of a serious repair or replacement can be stressful because of the expense. Refuge Roofing & Siding understands how stressful it can be to learn that your roof needs work. We see it as our job to make the repair or replacement job as easy as possible for you. Our contractors are experienced and can complete a thorough evaluation and assessment of your roof's current condition and make appropriate recommendations for repair or replacement. We are also a roofing contractor that deals directly with your insurance company so that you do not have to.
Will Your Roof Repair or Replacement be Covered by Insurance?
Filing a claim to your insurance company for a roof repair or for a new roof can be complex and tedious. As a homeowner, it is also not something that you have the need to do very often. Our roofing contractors work on roofs in the area every single day. We understand roof damage and when a roof can be repaired and when you are better off replacing it. In either case, we can complete the necessary paperwork to ensure that you can be reimbursed for the highest possible amount based on your policy. We will supply all of the information that your insurance company requires, manage the communication and negotiate on your behalf.
Our contractors are licenced and experienced, and GAF Certified. Only 3% of all roofing contractors in the US have this certification. This means that we are properly licensed, trained, certified, and insured and a reputable area roofing contractor. We understand what insurance companies are looking for and make sure that we communicate with them in a professional way. We also complete all repairs in a timely manner.
Licensed and Experienced Minnesota Roofing Contractors
Whether your roof is damaged after a storm, or if it has succumbed to the harsh Minnesota elements after many years of functioning well, we can get the job done. We install any type or brand of asphalt shingles, and also have experience installing steel roofing and cedar shake roofing, depending on your personal preferences. We can even help you make the best choice for your home and for your budget.
If you think that it is time for your review to be evaluated, call our team at Refuge Roofing & Siding at 651-PRO-ROOF to schedule a free consultation. We can help you with the process from start to finish, including dealing with your insurance company.