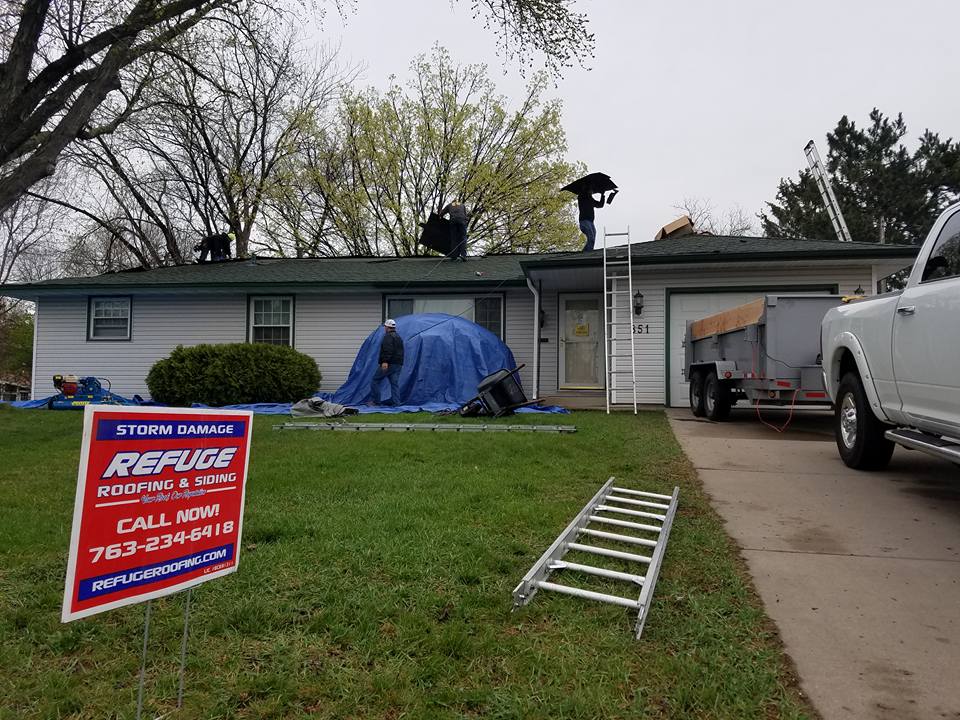 You know the saying, "we'll be okay as long as we have a roof over our heads"? What exactly does that mean? To us, it means that your roof is your refuge. It is your safe place. It is the ultimate security blanket for your home. It is the first line of protection. It is also the last thing you want damaged. At Refuge Roofing & Siding, we understand what your roof means to you. We are roofing professionals near Ham Lake, MN that understand the importance of a reliable roof. If you live in Ham Lake, MN and are in search of licensed roofing contractors, call our GAF certified team today.
Ham Lake Roofing Repairs
Ham Lake, MN comes with its fair share of rough climates. If there is ever any wear and tear to your roof, either by time or storm damage, Refuge Roofing & Siding can be there in a jiffy. We are GAF certified and properly licensed, trained and insured. There is no better roofing professionals near Ham Lake, MN then our team at Refuge Roofing & Siding. Our licensed roofing contractors will come out to your home, assess the damage, and make recommendations on the repairs or replacements that you may need. We can install any brand or style of shingle you like or need.
Roofing Replacement and Installation
While we work with all different styles and brands and can install anything you want, we do have our preferences. As a local company, we understand what it means to be Minnesota tough. We know this because our homes go through the same storms and humid climates that your home in Ham Lake, MN experiences. We understand what works in this area and strive to give the best to our clients. Our all-year, most durable asphalt shingle option is the architectural style shingle. This style gives your home style, durability, and a longer life expectancy! Other options we recommend include steel roofing, one of the most durable options you'll ever have, and cedar shake roofing, a stunning gorgeous style that has been used for hundreds of years and is known to last the longest of any material. When you choose us, you are choosing GAF certified professionals that understand the value of good roof installation and materials.
Whatever your roofing problem may be, calling the roofing professionals near Ham Lake, MN is your best option! Our licensed roofing contractors are ready and willing to get to work on your property today! Give Refuge Roofing & Siding a call today at (651) PRO-ROOF or fill out our online form and let us show you the luxury of a reliable roof!