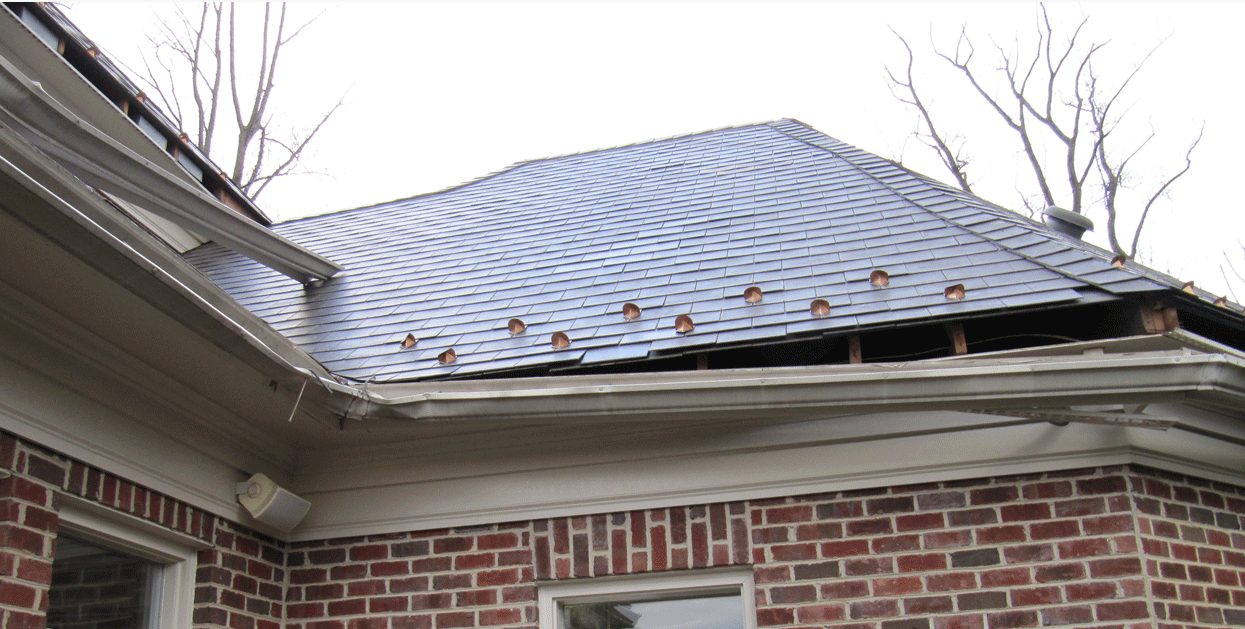 Wind and rain and hail, oh my! There is so much storm damage repair needed in Nisswa MN because of what happened from the past weekend's events. Many homeowners do have excellent coverage when it comes to repairing roofing, siding and gutter damages from unforeseen circumstances, here at Refuge Roofing & Siding we have been dealing with home owners insurance companies for years now helping you and your family stay on track with your life while we take care of the aftermath of a storm. Who better to have helping you than a locally owned and operated Minnesota company with over 50 years of experience in the field of storm damage repair near Nisswa, MN. Give us a call today and let us help you get your property squared away.
Storm Damage Roof Repair Nisswa MN
After your roof has been inspected and if there was indication of storm damage in need of repair around Nisswa MN, then we would contact your insurance company, meet with them, go over damages that have been found and work on your insurance compensation. With us by your side your storm damage repairs will be covered by insurance, though every policy is different it pays to have a professional on your side of the negotiation. Have our storm damage repair contractor come out and visit your home for any storm damage roof repair needs near Nisswa, MN.
Storm Damage Siding Repair Nisswa MN
When dealing with storm damage siding repair in Nisswa, you should always talk to a professional. You see, when dealing with possible insurance claims having a company help you out, especially if you are new to storm damage claims, or even a new home owner can save you big. Damages that have occurred by are not noticed can cost you money in the future. If you have noticed any cracks, splits, or missing chunks of siding from your house, please give us a call today.
Storm Damage Window Repair Nisswa MN
If a window has broken from a storm, now is the perfect time to consider upgrading your windows! What a convenient time to get the broken window replaced and get a professional estimate on replacing the rest in your home. We can't guarantee the quality of what we take out of your house but we can guarantee to install only the best. Give us a call for storm damage window repair near Nisswa, MN today!
Storm Damage Gutter Repair Nisswa MN
If your home is experiencing gutter malfunctions or missing parts give the professional storm damage gutter repair contractors a call serving Nisswa MN. We have seamless gutter systems with gutter caps or screens so sticks and critters stay out of clogging up your drainage. If you have missing pieces let us come out and check out what the best options for you are!
Contact Refuge Roofing today for a professional storm damage repair contractor to meet you at your property, our number is (651) PRO-ROOF!