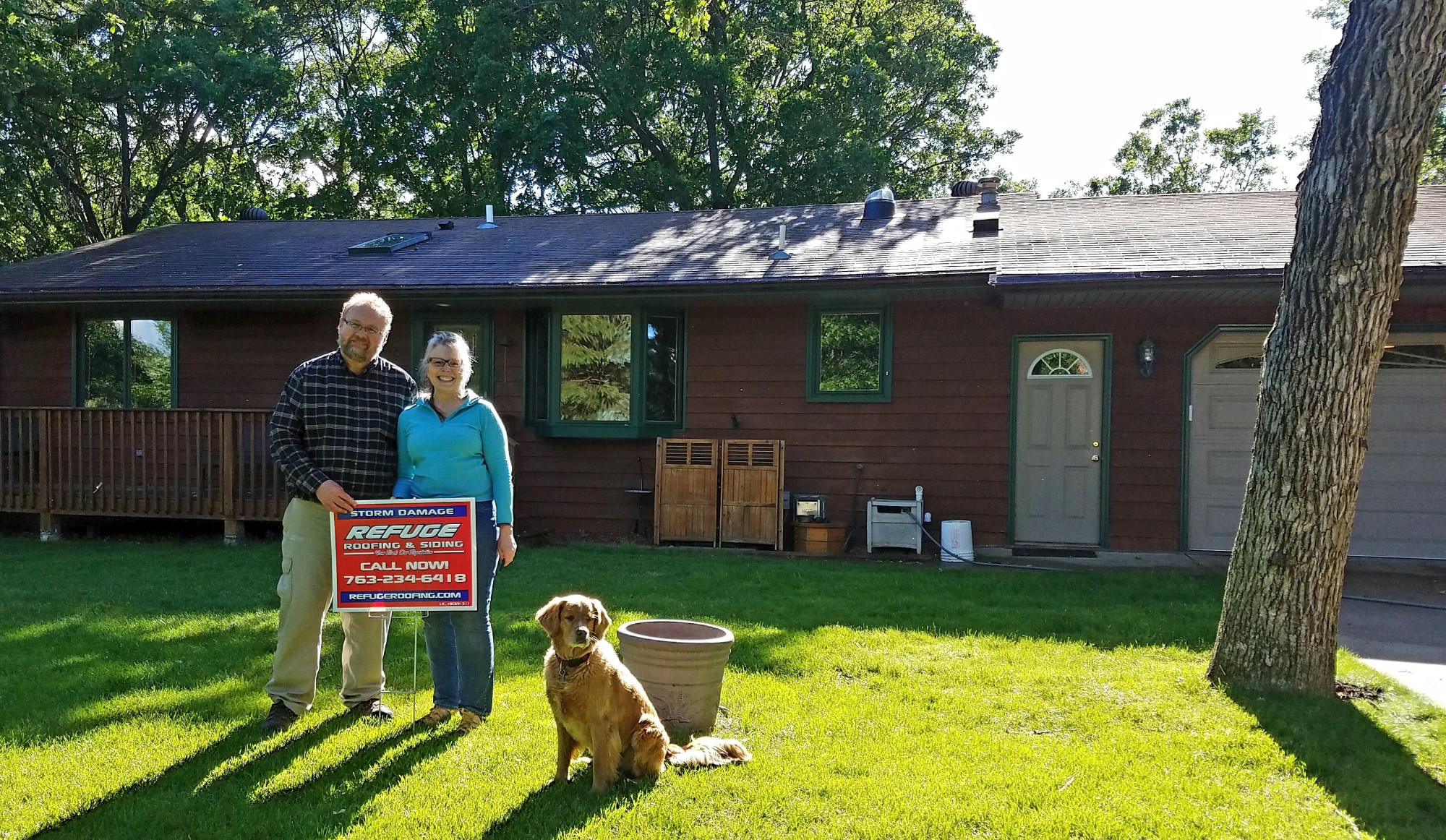 You do not have choices when it comes to storm damage to your home. Strong and severe storms come through the White Bear Lake area periodically and can, without warning, cause significant damage to your roof or siding. If water gets inside your home as a result, you can have interior and exterior damage. You do have a choice when it comes to the contractors that you partner with for storm repairs. Refuge Roofing & Siding is a team of storm damage restoration contractors in White Bear Lake, MN who can handle your home's repair from start to finish, making the necessary repairs and making the process as easy and stress free as possible for you.
White Bear Lake Storm Damage Repair
Refuge Roofing & Siding has handled many storm damage repairs in the White Bear Lake area over the last decade. We understand how stressful storm damage can be for a family, so we make it our mission to get your home back to its original state as quickly as possible. If you choose to partner with our team, you will receive the following:
Fast and thorough inspection of damage: A storm can roll through quickly, during the night, on the weekend or even over a holiday. Our storm damage contractors will inspect your home quickly and assess all potential damage.
Clear communication about the damage that we find: We realize that this is a stressful time for you, so we are committed to clear and professional communication throughout the evaluation and repair process.
Management of all communication with your insurance company on your behalf: We work with all insurance companies in the area, submitting claims, and will even negotiating fair compensation for you. We also understand that all insurance claims are dependent on insurance approval. If you do not receive this approval, we do not collect our payment.
Comprehensive storm damage repair: Refuge Roofing & Siding can complete repairs to your roof, your siding, your shingles or your gutters.
Storm Damage Restoration Contractors in White Bear Lake
The fact is the weather in the White Bear Lake area can be unpredictable at best. If you have recently been through a storm and your home has sustained damage, trust the storm damage contractors at Refuge Roofing & Siding for assistance. Our contractors have a combined five decades of experience helping repairs homes after local storms and are the best choice for storm damage restoration. For more information or for a free, no obligation estimate, call us at 651-PRO-ROOF.