Services
Minnesota's Refuge Roofing & Siding General Contractor
Refuge Roofing & Siding, LLC is a fully licensed and insured local general contractor based in Oak Grove, MN that primarily specializes in residential and commercial roofing, siding, windows, gutters and storm/insurance restoration work, i.e. wind, hail, fire and water. Refuge Roofing & Siding services are offered in the Minnesota cities of Oak Grove, Princeton, Cambridge, North Branch, East Bethel, Elk River, Ham Lake, Nowthen, Andover, Fridley, Cedar, Zimmerman, Forest Lake and the surrounding Minneapolis area. We grind it out with all major insurance companies to restore storm damaged homes and business' in Minnesota to their original state and/or BETTER! We take the stress and hassle out of dealing with the insurance company and correctly account for all household damages! We will meet your insurance adjuster on-site whether it be at your home or place of business and assist in accounting for any and all damaged property pertaining to your roofing, siding, windows and gutter systems. This insures that no stone is left unturned and nothing gets missed!
Minnesota Exterior Home Remodeling
With the variations of our Minnesota atmosphere keeping up on home repair can be difficult. Our skilled contractors understand what the drastic temperatures are like and what they do to a home. We are properly certified for many exterior remodeling or contracting needs. When it comes to finding a local roofing contractor, or siding, even experts that specialize in insulation and gutter systems give us a call. We are GAF certified and qualified to handle any of your Minnesota remodel or home improvement needs.
Commercial Contractors in Minnesota
Businesses need attention just as much as your home. Keeping up with additional property is a very time consuming process. You have a Minnesota contractor you can trust in your corner. From dealing with the insurance company, to the final touch of completion we are here for any of your roof, siding, insulation, and gutter needs. From banks, office buildings, strip malls to churches our experienced commercial contractors can fix it all. Licensed, experienced and trained we are the contractor you can trust.
Benefits of a Certified Contractors
We are a GAF Certified Installer and work with the best suppliers including ABC Supply, Roof Depot and Alside Supply to stay up to date in our industry! Being GAF Certified means we are properly licensed, insured, continuing constant training, and have a great reputation. Our warranty's for any unforeseen circumstances are off the charts when protecting you and your home. Our trained contractors use GAF's Weather Stopper® 3-Part Roof Protection System, top of the line technology when it comes to roof repairs and upgrades. When looking to upgrade your home or repair storm damage, look for a contractor you can trust. Call Refuge Roofing & Siding today for a professional project manager to go over some options with you!
Free Services Estimates for Home Repairs and Upgrades in Minnesota
We offer a HASSLE FREE – NO OBLIGATION ESTIMATE and CONSULTATION! In most cases our initial estimate and consultation will not take us longer than 30 minutes. Whether it is residential or commercial, storm damage or remodeling. We have a licensed and skilled contractor to fit your exterior contracting need. For any repairs or upgrades we have the right products and best installers to complete the process for a beautiful and economically friendly choice. When dealing with any home improvement need wouldn't you want a certified project manager and GAF Certified contractor to skillfully complete the best job for you that you can possibly get? Call us today, let us help you live better tomorrow. One of our expertly trained Project Managers will come to your home and take full measurements 651-PRO-ROOF!
"YOU decide what you would like to do next! If you want to think about it, go ahead! If you would like to proceed well GREAT, we will get the ball rolling! No high pressure sales tactics, you know what is best for you and we respect that!"
Sincerely, Josh Walstrom CEO
Our Recent Projects & Latest News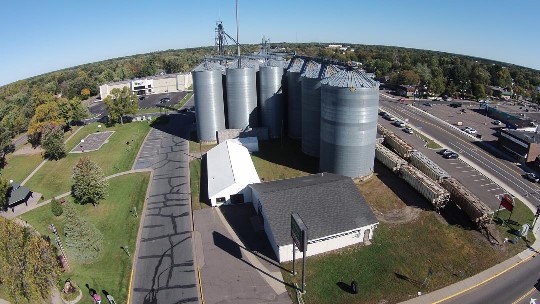 Protect your Business's Roof For commercial purposes, there may be no other single factor that is more important to you than the knowledge that the roof on your building will serve its primary purpose and protect all that is under it.  The Refuge Roofing & Siding staff is well trained and efficient, which means that Read more about Commercial GAF Roofing Contractor[…]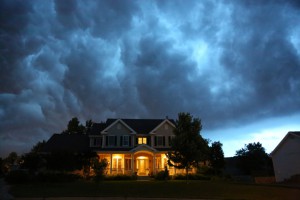 Isn't it crazy how sometimes the most powerful thing in this world are forces that you cannot even see? In Minnesota, wind damage is among some of the top reasons why roof repairs are needed. At Refuge Roofing & Siding, we are a fully licensed and local general contractor that specializes in wind damage roof Read more about Wind Damage Roof Repair[…]
Previous
Next