Unfortunately, property owners have to deal with their commercial building repairs. If this ever happens, contact the professional commercial contractors for all of your roofing and siding needs! Specializing and experienced in roofing, we can help you through the trying times. Our licensed contractors serve the Minnesota cities of Oak Grove, Princeton, Cambridge, North Branch, East Bethel, Forest Lake and the surrounding Minneapolis area. If roof maintenance is ever needed, we would love to help – give us a call today!
We understand the complexity and extreme attention to detail needed when dealing with large scope projects. Our relentless organizational skills and attention to detail will keep your business moving seamlessly and your clients or residents safe while completing any restoration work. Whether you are an Owner, Property Manager, Board of Director or Maintenance Supervisor, Refuge Roofing & Siding, LLC is your one stop shop for all your roofing, siding, window, gutter and other exterior needs.
Commercial Siding
A hot topic on the rise for modern culture is the LP SmartSide. Known for it's durability, longevity and curb appeal this new product is a hit for apartments, condominiums and even churches! Minnesota being so demanding in weather, LP SmartSide designs engineered to the climate commands you endure.  For instance, go for a ride downtown Minneapolis or St. Paul and notice the difference between some of the old and new. Very cool! Call us today to install LP SmartSide!
Vinyl and Vinyl Shake
Installing vinyl siding is a very easy and maintenance free product that is a common attraction for townhomes and apartment buildings as well. Professional siding contractors in the Princeton, North Branch, Cambridge, Anoka and surrounding Minnesota area are here to help you. Whether you like the traditional vinyl or you would like to add some cool cedar shake looking vinyl pieces to your business. Get the beauty of the shake without the hassle of maintenance's today with the vinyl shake design offered in many exterior colors. Call us today for an estimate from a licensed contractor!
Commercial Roofing
Steel Roofing
From industrial buildings to sheds and houses, steel roofing systems are the most durable option in their class. Our Anoka, Princeton, North Branch, Cambridge, and surrounding Minnesota area steel roofing contractors stand by the quality of this structurally sound roof. Have less time for maintenance and more time focusing on your customers! From the fascia to the cap, this steel roof will keep precipitation where it needs to be, out of your way! Contact us today for a licensed contractor to give you an estimate!
Asphalt Shingles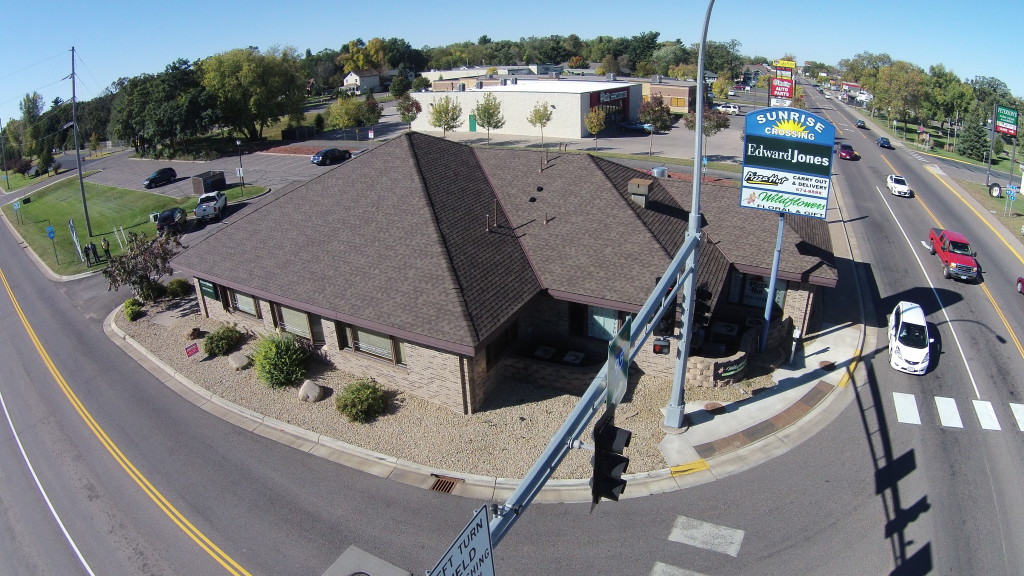 We have beautiful architectural design shingles ready for your roof to be brand new again! Our architectural shingles come in many different color options to go well with your themed company. Our skilled contractors installing new shingles bring an extra glow to your building for more of a customer attraction! Contact a qualified contractor today.
We offer Commercial Services for the following Minnesota Properties:
Apartment buildings to large multi-family projects
Townhomes & Condominiums
Banks
Churches
Hotels
Motels
Exterior Remodeling and Repair Services for Minnesota Homeowner Associations Include:
Property damage
Inspections
Insurance Claim assistance
Emergency response
Maintenance Agreements
Contact The Anoka County Area Licensed Exterior Contractors
Whatever the exterior need may be, our professional siding and roofing contractors can help you every step of the way:
Providing knowledge on which of the products would best suit your business.
Utilizing experience to install the upgrade professionally and efficiently.
Assurance that if any maintenance needs to be involved we will be there for you.
Maintain the Face of your Minnesota Business
Let us help you by maintaining the face of your business. If you need an upgrade or even just maintenance, we have skilled contractors to keep your doors open and looking great. Contact us today and let us show you just how we plan to earn your business – (651) PRO-ROOF!
What Our Clients Are Saying About Us
Refuge Roofing & Siding, LLC
MN License #BC691311
18315 Dahlia St NW, Oak Grove, MN 55011
Copyright ©2023. All Rights Reserved.