Searching for a Licensed and Insured Contractor around Minneapolis/St Paul that offers residential or commercial exterior remodeling services including roofing, siding, windows, gutters and storm damage repair work? You have come to the right place – Refuge Roofing & Siding has got your back! We provide our exterior services in the Minnesota cities of Oak Grove, Princeton, Cambridge, North Branch, East Bethel, Elk River, Ham Lake, Nowthen, Andover, Fridley, Cedar, Zimmerman, Forest Lake and the surrounding Minneapolis area. See below for further description of our services and choose for yourself if we are a good fit for your home upgrade or repair needs.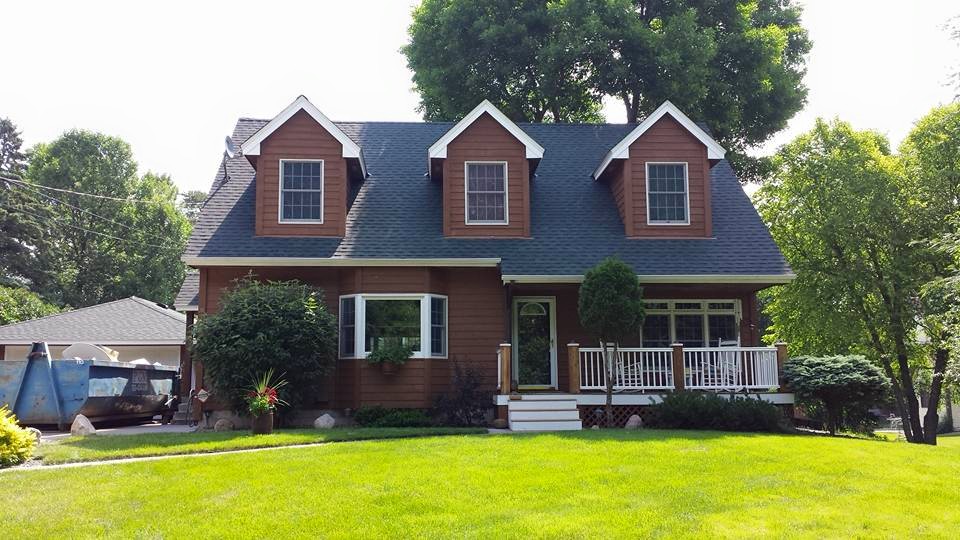 Shingles and roof vents play a very important role in your home's productivity. Making sure your roof is installed properly the first time is critical. Keeping water and condensation out of your home and attic is crucial. Keeping up on ice dam protection is also a very important task that Refuge Roofing and Siding excels in. Looking for a Minnesota Roofing Contractor that knows exactly how to make your roof look great…call us today for an estimate or any recommendations!
Upgrading with a well-insulated siding panel for your home doesn't only help by reducing cost on your energy bill from infiltrated drafty areas coming from your wall. But it also increases the curb appeal and weather resistance – which are great points. Our experienced Minnesota Siding Contractors will help you every step of the way. There is nothing like a fresh new appearance, let us help you treat you and your home to a fresh new look!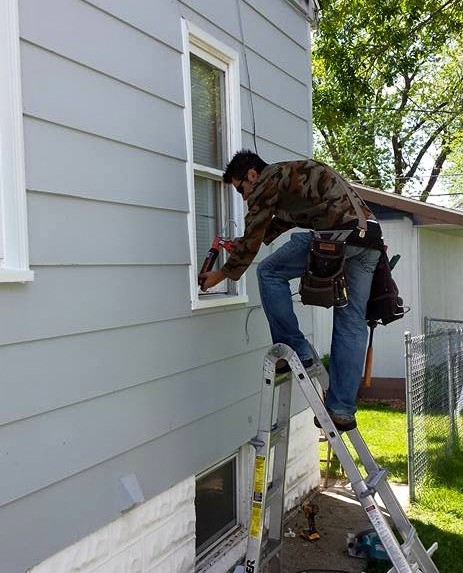 The choice of contractors when looking into window replacement is clear. Go with the brands that have the best attributes and the contractors skilled and trained to install them. Mastic and Andersen Windows are the top of the line manufactured windows that our trusted contractors install for your undeniable enjoyment from the look, to the productivity they produce. Don't install windows that will just produce condensation or drafts once again. Utilize the craftsmanship of our energy efficient windows today and save money tomorrow! Call our skilled Minnesota Window Replacement Contractor today for an estimate!
Seamless gutters and gutter caps are a very important purchase when dealing with older gutters that clog and freeze during the winter. Our expert Minnesota Gutter Services Contractors are here to maintain your runoff to best suit you and your homes design. Call us today and let us help you decide what type of gutter system is best for your home!
Storm restoration is an unfortunate must in certain situations. Where there is a heavy storm- 9 times out of 10 – storm restoration is needed as well to make your broken home complete again. Our trained Minnesota Storm Damage Restoration Contractors make it easy for you to deal with a big restoration issue. We will be dealing with your insurance company to insure you get the correct amount and that all the materials are of lasting quality. Refuge Roofing & Siding will help you today to make your yesterday a little better!
Insulation is crucial from the roof to the basement. If there are any ways air can infiltrate in or out of your home, it will find it. Keeping up on the local code for your insulation needs doesn't have to be time consuming or confusing with our help. Contact us, a Minnesota Insulation Contractor today to go over ways that will benefit you and your home in comfortability and productivity. Having your home nice and cozy goes a long way. Insulation can add ease of hospitality throughout your entire home.
Contact the Minnesota Contractors of Refuge Roofing & Siding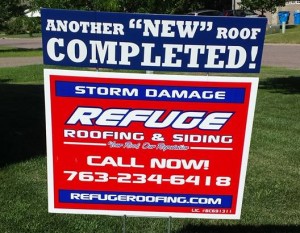 Our skilled, licensed, and insured contractors are qualified to complete many home upgrades, installation and repairs. Having a hand in nearly every aspect of outside handy work, we have the knowledge and experience you need, when dealing with a large investment such as your home. Call Refuge Roofing & Siding today for an estimate (651) PRO-ROOF!
What Our Clients Are Saying About Us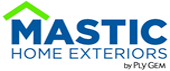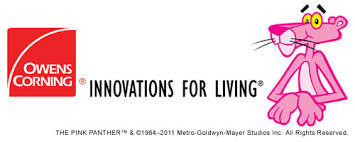 Refuge Roofing & Siding, LLC
MN License #BC691311
18315 Dahlia St NW, Anoka, MN 55011
8050 147th Ave NW, Ramsey, MN 55303
Copyright ©2021. All Rights Reserved.