GAF Certified Minnesota Roofing Contractors
Being GAF Certified Roofing Contractors is a pride of ours. Only 3% of roofing contractors in the nation are GAF Certified. Which means we are properly licensed, trained, certified, and insured. We are here to help you in a professional way. We are specialized Exterior Roofing Contractors serving many Minnesota cities in the  north east and north metro areas. All of our services are provided by licensed roofing contractors with many years of experience. No matter what your style, wanted brand or references we can, and will, install any brand or design of shingle you like.
Minnesota Tough Roofing Systems and Installers
Minnesota, as we all know, faces the harshest of weathers. From the high 90's into the 100's, down below – 20, without factoring in the wind-chill sometimes. We are not the only ones that face these drastic changes, our homes see the hard truth of it all year around. Remembering that when picking out home improvements is a key aspect in making a decision that suits best for you and your home. Contact us today for an estimate from a professional roofing contractor in the north metro area!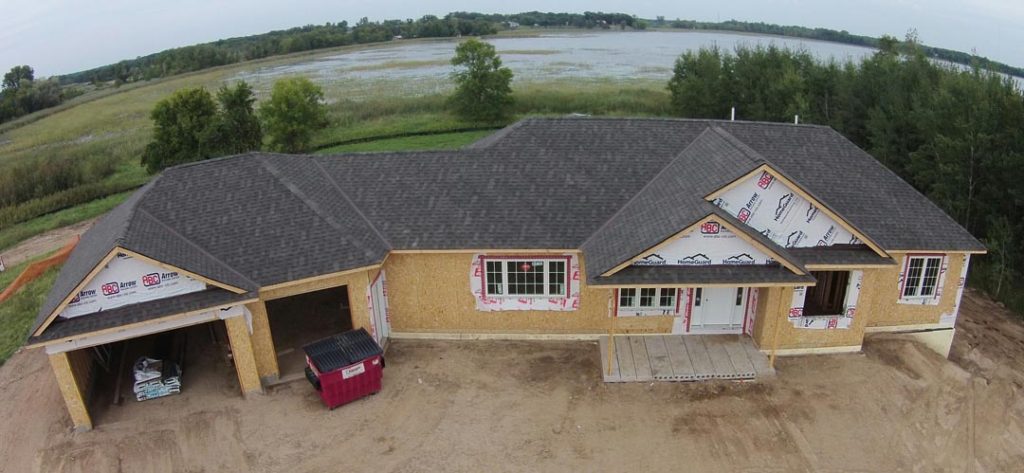 Asphalt Shingles
3 Tab Style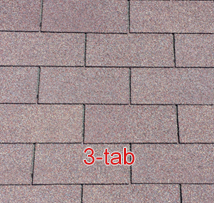 Before we start with any recommendations we must first tell you that we can, and will, install any brand or style of shingle you like…. We only offer up our preferences based on what we find to be some of the best, in a market with many options!
Now that we have that out of the way….we strongly recommend that if you are planning to install a new asphalt shingle, that you choose an architectural style shingle over going with a 3-tab shingle. Reason being, is that an architectural shingle is thicker and carries more layers than a 3-tab resulting in a longer life expectancy. They also have a 3 dimensional look that is more appealing to the eye to most. Most architectural shingles today come with some type of a "lifetime warranty" as well, which is a plus!
Above all we recommend going with the GAF Timberline. The cost to upgrade to an architectural shingle from a typical 3-tab is around 10-20% more.
Architectural Style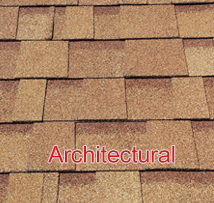 When enduring hail, sleet, rain, snow, and sun all year around the best asphalt shingle option to go, in our recommendation, would be the architectural style shingle. Elegant to the eye and strong enough for the elements – the architectural style shingle is bold; it makes a statement when tying in the rest of your house. Providing your shingles longer life expectancy and lifetime warranty, the architectural style shingle is always a great choice! Our Minnesota Roofing Company works with and recommends GAF Timberline Roofing Products. Contact us today to have a roofing specialist go over all options in depth with you!
Steel Roofing
Another great option is going with a Standing Seam Metal Roof. This type of metal panel roofing is called "Standing Seam" because it's prominent visual feature is the raised interlocking seam which joins one panel to the next. This style roofing a lot of times is also called "commercial roofing" or even "barn roofing". Being one of the most durable options, most of your material will come with a 40-year warranty or better. Contact us today to have a professional roofing contractor help with any of your Minnesota Steel Roofing Installation needs!
Cedar Shake Roofing
An absolutely stunning and gorgeous style of roof to go with would be a Cedar Shake Roof. They have been used for hundreds of years, due to their natural water and insect resistance. Our licensed and insured contractors are trained to maintain cedar shake roofs for any of their needs and to keep up their beauty. This style roof will last 50+ years depending on maintenance schedule!! Contact us today to have a roofing specialist go over all options in depth with you!
To sum things up. There are lot of different options out there to choose from when it comes to entire roofing systems. Let a trained Project Manager from Refuge Roofing & Siding sit down with you and go over options that would best suit your Minnesota home or business!
After all, it's "Your Roof & Our Reputation"! Call us today (651) PRO-ROOF!
What Our Clients Are Saying About Us
Refuge Roofing & Siding, LLC
MN License #BC691311
18315 Dahlia St NW, Oak Grove, MN 55011
Copyright ©2023. All Rights Reserved.