Window Installation and Replacement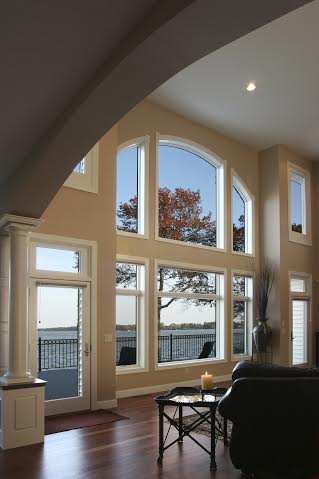 When looking for a professional window replacement services in the Minnesota cities of Anoka, Oak Grove, Princeton, Cambridge, North Branch, East Bethel, Forest Lake or the surrounding Minneapolis area –  pursue the contractors you can trust. Installing upgraded windows doesn't have to be a chore. Let us take over for you. Our experienced Minnesota window installation and replacement specialists are here to help you pick out the best home windows based on design and affordability. You get what you pay for, don't let other contractors gouge your pocket book. Save money today and call Refuge Roofing & Siding.
Which Window is Best for You?
Mastic Window Installer in Minnesota
Looking into installing Mastic windows can only be beneficial to you and your home. Enough fighting with putting up plastic and continuously sealing areas around the window stopping drafts. Providing many different window designs, Mastic windows has everything you need and more! Contact us, a professional Mastic window contractor today to live better tomorrow!
Anderson Window Installer in Minnesota
Installing the top of the line Anderson Window is a great joy of ours here at Refuge Roofing & Siding. Our skilled contractors are trained in the installation of Anderson windows to provide the best product in your valued home at a reasonable price. Being Minnesota made, Anderson windows are an amazing local manufacturer, with some of the best window designs and efficiency on the market today! From the energy efficiency to the unbeatable warranty- you will be happy when you see Andersen windows is part of your life today and you save tomorrow!
There are many different styles and brands of windows out there to fit your particular needs, wants, and price range. There are lots of things to take in to consideration when looking for new replacement windows including:
Energy Efficiency– Having the best energy efficient windows are crucial to your homes upkeep and the energy bill as well!
Noise Reduction– When upgrading windows look into how to better your noise reduction!
Ease of use– it becomes tiresome when trying to open stiff double hung windows and sliding windows. Not any more with our professional team we can find the right fit for you!
Longevity– Not only the initial look is important but you want a window that will last as well
Maintenance Requirements– Maintenance requirements are different with each style of window. Most people choose a maintenance free option.
Cleaning Convenience– there is nothing worse than trying to take out and clean windows. Our quality constructed designs help the ease of use in pro-efficient ways.
The options and styles of windows seem endless as well:
Single Hung
Double Hung
Casement
Bay
Bow
Awning
Slider
Picture
Grid
And many more Window Design Options
Window Replacement and Installation Contractors Minnesota
Here at Refuge Roofing & Siding we will take the time to go over all of these options, styles, brands and price points with you in order to find what fits best in your home or business!! Contact us today to have a Project Manager come to your home or office. We want to help you live a better life. Keeping your home running on optimal efficiency we have made your goals our own, insuring total satisfaction of your new and improved window upgrade. When looking for an Anderson window installer or a Mastic window installer, contact the Minnesota Window Service Professionals that know this rapidly growing industry inside and out. Give us a call today for an estimate (651) PRO-ROOF!
What Our Clients Are Saying About Us
Refuge Roofing & Siding, LLC
MN License #BC691311
18315 Dahlia St NW, Oak Grove, MN 55011
Copyright ©2023. All Rights Reserved.