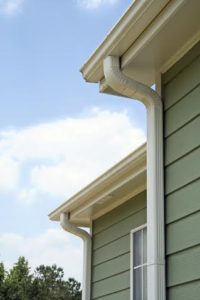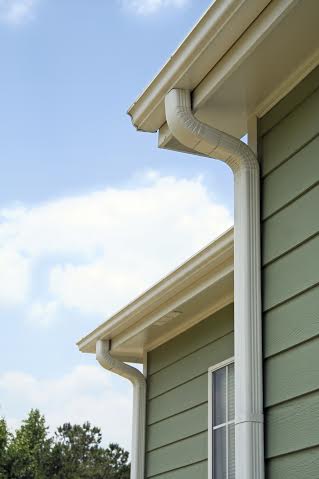 Have your current gutters seen their better days? When your gutters aren't properly functioning, they aren't doing their job and in turn, your home becomes more susceptible to damage. Common damage caused by failing gutters includes damage to your home's foundation, fascia, as well as the roof. Rather than risking these costly issues, consider investing in an affordable gutter installation from our team at Refuge Roofing & Siding.
At Refuge Roofing & Siding, we believe that the installation of your gutters is just as important as the gutters themselves. To try and maximize time and revenue, some contractors cut corners and try to install gutter systems as quickly as possible. Our gutter installation professionals take the opposite approach. Attention to detail is a characteristic that our installation experts take pride in. We focus on getting your new gutter system installed effectively the first time around. To top it off, our gutter installation is very affordable and comes with a project manager on site to ensure that the project is a success.
Complimentary Gutter Installation Estimate
If you're concerned about the price of a new gutter system for your home, our licensed gutter crew makes it simple for you. Take advantage of our free gutter installation estimate that will break down the expected cost of your new gutter system. This complimentary estimate will provide you with the detailed cost around your home improvement project and takes a half an hour or less to complete. At Refuge Roofing & Siding, we're confident that you'll find our gutter installation services to be very affordable. From there, the decision is yours as to whether or not you'd like to proceed with this gutter installation project. There is absolutely no obligation when it comes to this complimentary estimate, so what do you have to lose?
Affordable Gutter Installation
Not only can our experienced team provide high quality gutter installation, but we can also install gutter screens or covers if needed. There's no better way to keep your new gutter system clean and clear of leaves and debris than to have our experts install gutter screens or covers on your new system. At Refuge Roofing & Siding, we offer the total package when it comes to gutter installation options.
So, if you live in the North Metro and your gutters are in bad shape, but you are trying to avoid costly damage to your home, it's time to take action. At Refuge Roofing & Siding, we offer affordable gutter installation that will help you keep your residence protected for decades to come. To request a free gutter installation estimate, give us a call today at (651) PRO-ROOF.