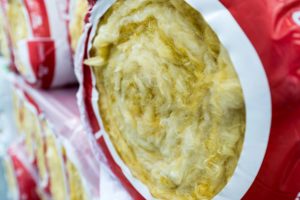 Fall has arrived in Anoka County, MN. If you have spent any amount of time in this region, you know that fall means that colder temperatures are right around the corner. So, now that fall is here, it is time to ensure that your home has proper insulation. If you don't, you'll quickly start noticing the chilly air making its way into your home. At Refuge Roofing & Siding, we're here to help you achieve proper insulation levels so that your monthly energy bills do not skyrocket during the colder months of the year.
Elite Insulation Services
The minute you put your trust in our insulation staff at Refuge Roofing & Siding, we go to work to ensure that your attic insulation is elite. Using blown-in cellulose insulation, we'll make sure that every inch of your attic is insulated. Say goodbye to those high energy bills because our attic insulation will keep your warm air inside of the home. At the same time, our top-notch attic insulation will ensure that the chilly air in Anoka County, MN will not make its way into your home as well. Last, but not least, we make sure that your attic is fully sealed and up to code.
Free Attic Insulation Estimate
At Refuge Roofing & Siding, the last thing that we want you to do is ignore the insulation issues that you may have in your home. This can quickly become a financial burden because of the cold air entering your home and the warm air exiting. To make sure that our clients don't delay this home improvement project any longer, we are proud to offer our prospective clients a free attic insulation estimate. With this estimate, our attic insulation experts will provide you with a fair attic insulation estimate that provides you with an accurate cost analysis of this potential project. From there, you'll be able to examine the estimated costs without having to commit to the services. If you aren't ready to commit, you can simply walk away from our estimate with no questions asked.
Attic Insulation Contractor in Anoka County, MN
So, if you believe that your attic isn't properly insulated, it's time for you to seek expert guidance from an attic insulation contractor. If you are in Anoka County, MN, there's no better attic insulation contractor to choose from than our team at Refuge Roofing & Siding. To request a free attic insulation estimate, give us a call today at (651) PRO-ROOF.