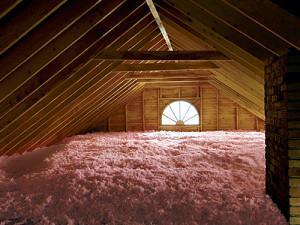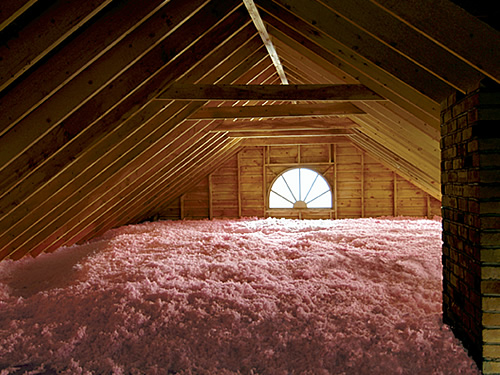 There are many different types of attic insulation services provided near Ham Lake MN. The best thing to do as a pro-active homeowner is to make sure you receive the form of attic insulation services that will best suit your attics' needs efficiently. Having a qualified contractor from a licensed and insured company perform a quick inspection to give you recommendations is always the safest route. Having the right type of attic insulation will benefit your home greatly. It is somewhat like using the correct oil for your vehicle to properly function. To have your attic inspected or for insulation services, give us a call today here at Refuge Roofing & Siding, we can make your home nice and cozy before winter!
Types of Attic Insulation
To maximize your home to be the most energy efficient as possible, while saving money and the environment – all in one shot – you have to start at the top of your home with the proper amount, rating, and form of attic insulation because heat rises. Is having some better than none? Why yes, of course. Although having the wrong type of insulation, too much, or too little can greatly cause more harm than good. Our skillful attic insulation services contractor can assist you or here are a few different forms of insulation, you choose between and see what may be best for you!
Attic Insulation Types
Spray Foam– Adding to the integrity of your attics structure, spray foam insulation will also ensure there are no gaps or cracks as it forms to itself in tight areas. This lightweight insulation would be considered top shelf when wanting to live comfortably in your own home. Resistant to bugs, mold, fire, and sound suppressor have your attic insulated by spray foam today!
Fiberglass Insulation– Having the old form of roll out insulation is still effective in the thermal resistance attics' need. Fiberglass is a more affordable insulation option, yet temperamental when installing. Our crewmen ensure no gaps are left to create negative effects! You can repel flame and meet building codes with this form of insulation service, give us a call for more details!
Cellulose Insulation– Staying away from fiberglass and staying environmentally friendly by using recycled newspaper or the Cellulose insulation method is a great monthly money saver! Fighting off insects, rot, noise, as well as fire and temperatures. Cellulose is an all around amazing choice for attic insulation services.
Our contractors and crewmen are both handy and knowledgeable in every aspect dealing with each form of insulation. For the most professional and beneficial outcome when upgrading attic insulation in Ham Lake, give us a call here at Refuge Roofing & Siding today (651) PRO-ROOF!
Save