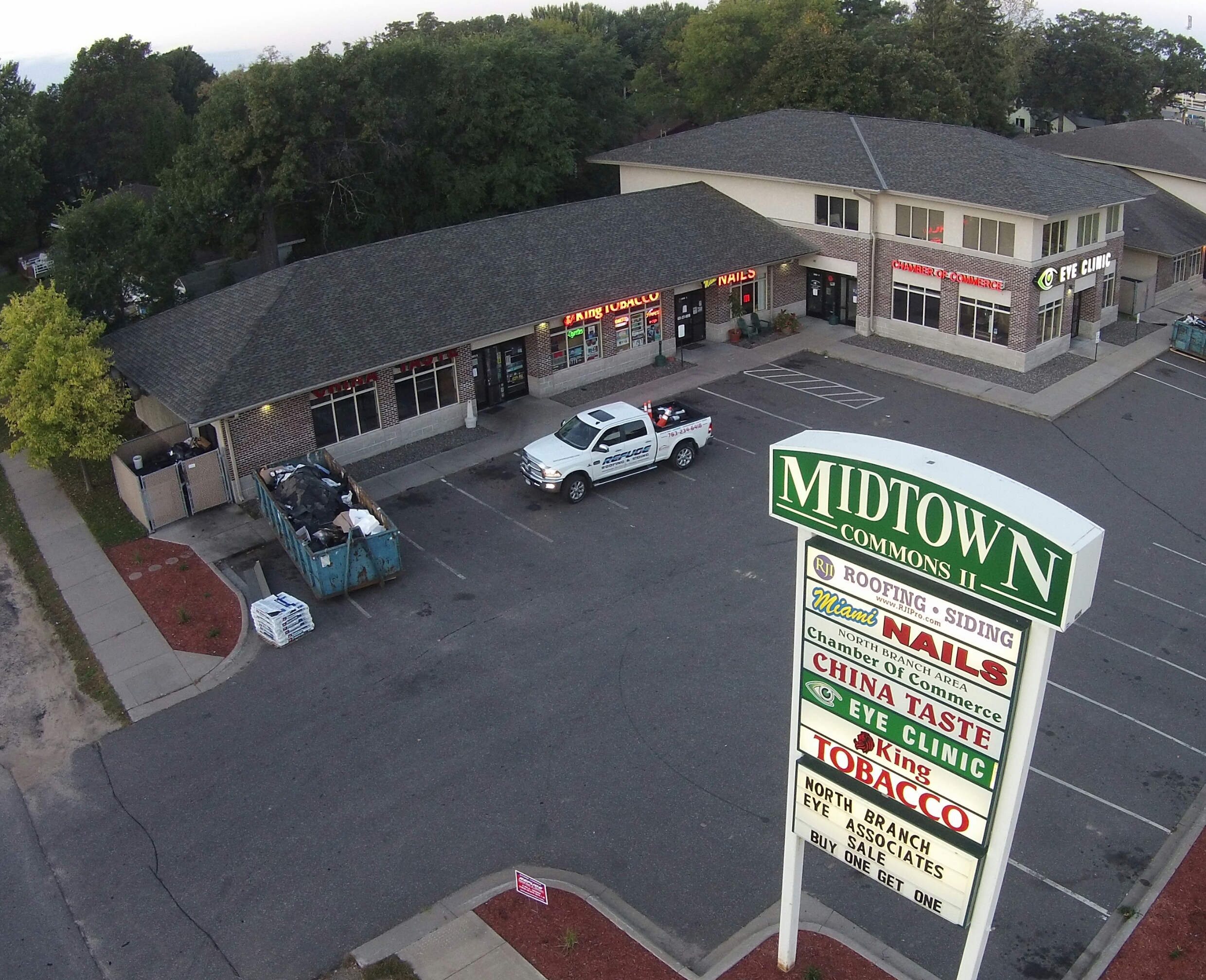 Mother Nature, at times, leaves an unpleasant gift on both homes and commercial buildings after a storm. It can be in the form of damage to the siding, roof tops, gutters and more. Making Commercial Building Repairs is not an easy task, it should be done by experts in this field and that is where the Anoka Commercial Building Repair Contractors at Refuge Roofing and Siding Company comes in. It is recommended to have experts offer alternative suggestions on how to repair the damaged sections of the property so as to easily give your place of business its original reputation. Below are some of the services the restoration contractor company offers to its clients.
Commercial Building Repair Contractor Services
Roofing
With the wind-chill and drastic weather changes, having a suitable roof that will survive the harsh climate is paramount. Thus, various types of roofing are available, such as cedar shake roofing, which is insect resistant; steel roofing that is the most durable with a warrant for over 40 years and asphalt shingles which comes in two styles; 3 tab style and architectural style.
Siding
There are various kinds of siding, but the most popular is the vinyl siding. It comes in different colors, thickness, and styles'. It comes in either wood or smooth grain finish. Other types of siding include vinyl/polymer shake, soffit & facia, LP smartside which is made of primarily traditional wood; steel siding is a great alternative to vinyl and finally cedar siding.
Gutter
Ensuring that you have a clean and safe waste management system is a priority to the company. Gutter management is done by specialists who advice on the best choice of gutters for your house. The company specializes in aluminum gutters coming in different sizes with options of having gutter screens to protect debris from entering and blocking the gutter.
Storm Damage Restoration
Refuge Roofing and Siding Company is skilled in any house repair caused by a storm. They go an extra mile to handle the payments that you would have stressed over with the insurance company. This ensures that you settle back into the house with ease.
Commercial Restoration Contractor Anoka
Repairing damages caused on a large commercial property is not an easy task. The planning and level of detail that goes into the work requires a highly skilled contractor to pull off the work seamlessly. Refuge Roofing and Siding Company is well prepared for these kinds of projects, where it offers products ranging from commercial siding to commercial roofing options.
The degree of complexity that comes in play after Mother Nature strikes on a residential property or the exterior of a commercial property needs a trustworthy company that can handle the task. Refuge Roofing and Siding Company is well prepared with its office in Anoka MN, contact them, they are ready to cater for anyone who needs stress-free damage repairs.
Save