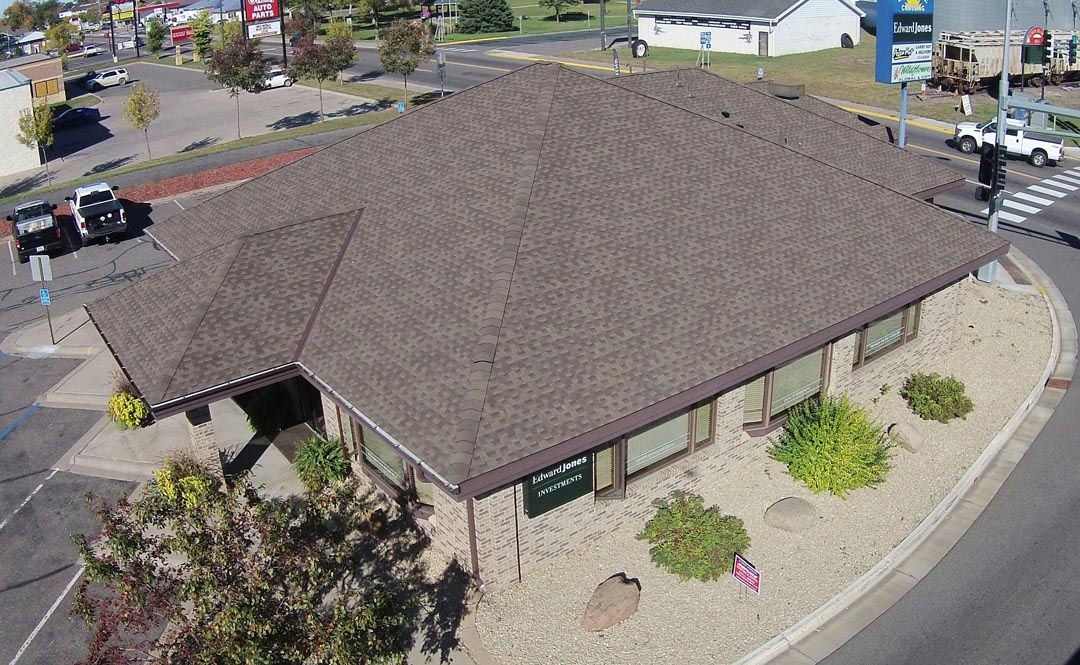 Looking for a commercial roofing company in Anoka, MN? Our GAF Certified team of professional roofing contractors are here to help you with all of your commercial roofing needs. As a locally owned and operated company, Refuge Roofing & Siding understands what it means for our roofs to be built Minnesota tough.
Quality Craftsmanship
First and foremost, at Refuge Roofing & Siding, we are known for being experts in commercial roofing. With only 3% of roofing contractors in the nation obtaining a GAF certified status, we are proud to maintain our GAF certification and continue to strive in being the leaders of our profession. All of our roofing contractors here are licensed, trained, certified and insured. When you choose Refuge Roofing & Siding, you are choosing quality, experience and professionalism every single time.
Commercial Roofing
For many years, our skilled contractors have been providing quality commercial roofing installations, replacements and repairs all around Anoka, MN. We have experience in every type of commercial roof there is. Whatever your commercial property roof may be, our contractors can help you put a safe and secure roof on it! From apartment buildings to churches, our team of professionals have you covered.
Asphalt Roofing
Many commercial properties, like banks, hotels, apartments, churches, etc, use asphalt shingles for their roofs. At Refuge Roofing & Siding, we offer a wide variety of color options and shades that add that extra special something to your roof. Our quality work is unsurpassed and shows for many years to come. No matter what type of building your commercial property may be, we have all the necessary equipment to get the job done fast and efficiently.
Steel Roofing
In Anoka, MN, many commercial properties have begun the change to steel roofing. Steel roofing systems are common among industrial buildings but can also be found on sheds, homes, and now even more commercial properties. Commercial property owners enjoy steel roofing systems as they are known for needing much less maintenance. If you are looking for a quality, durable roof that is built Minnesota tough, steel roofing for your commercial property is an excellent option.
If you need a new roof, now is the time to get it done! For more information about our commercial roofing company in Anoka, MN, give Refuge Roofing & Siding a call today and let us help you. Let us take your commercial property to the next level. Call us today at (651) PRO-ROOF.