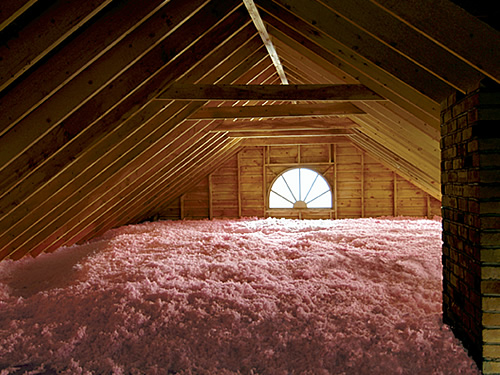 The cold is coming and as long as your shingles are new, the next step is insulation. When in need of attic insulation services in Elk River there are many contractors, products, and options out there. Here at Refuge Roofing and Siding, we believe homeowners should be aware of what is out there and what could work best. For a hassle-free estimate from one of our highly skilled and qualified insulation contractors, give us a call and we will be happy to make your home that much more cozy!
Reasons For Adding Attic Insulation
Here are just a few reasons for needing professional attic insulation services;
Temperature Fluctuation Between Levels in the Home- When walking from upstairs to down or entering the attic, if you can feel a temperature change, that is one very large indication that additional insulation is needed. Keeping a home a constant temperature all around drives down moisture spots, molding, high bills, and uncomfortable feelings in certain rooms.
High Energy Bills- A drastic change in your heating and cooling bill is a clear indication that your attic insulation is not up to par. Having a contractor perform a thermal test to assure any suspicions is always a wise choice!
Shingles Wearing Out- The life of shingles wear out considerably faster if your attic insulation isn't up to code. Dealing with freezing winters and dehydrating summers, our shingles work together with insulation. When one isn't doing its job the other suffers the consequences.
Insulation Loss- Over time insulation gets "matted down" and it loses its usage, what have you. Once you begin feeling or noticing the signs above, you could be experiencing insulation loss. Yes, quite common, not life threatening to humans but your home's protection is limited.
Contact Us Today, Save Tomorrow
Our general contractors are licensed and our work has been a dedication of ours for years. We love what we do and it shows in the craftsmanship and care we put into every task we perform. Refuge Roofing & Siding is your trusted Elk River insured attic insulation contractor, we have made it our business to help homeowners become aware of the need for proper attic insulation, especially before the winter hits. Save you money by limiting what your spending on energy, so you can put it where it belongs. Your pocket. Give us a call today to save big tomorrow 763-264-6418!
Save