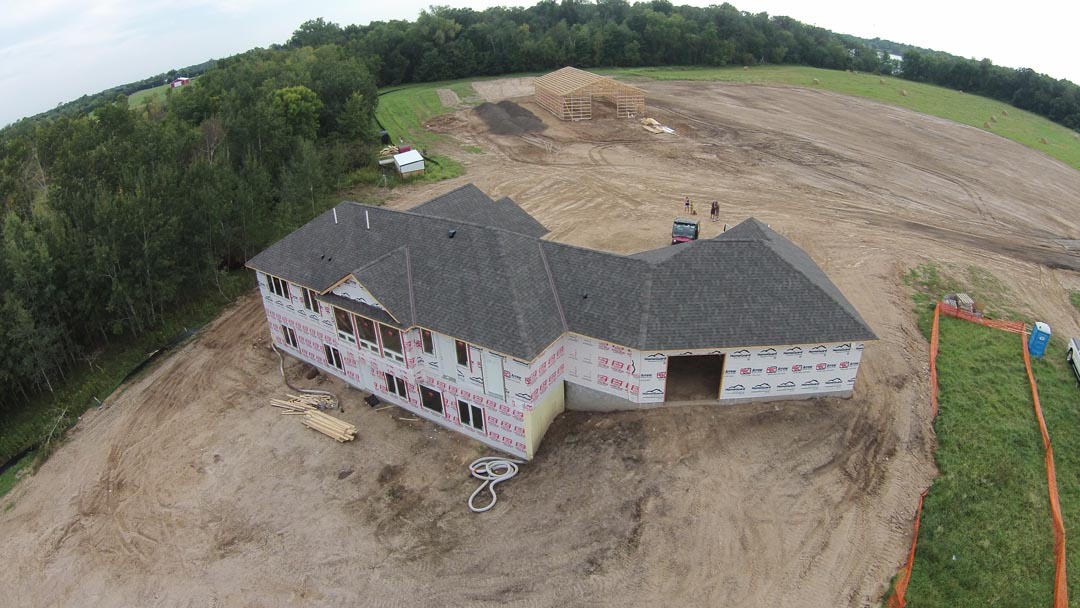 Your home is very likely your single biggest and most important investment. It's where you spend time with your family, share meals, and recharge your battery. You likely have spent time, effort and money on interior design projects that capture your style. However, it can be easy to go long periods of time without thinking too much about the exterior of your home. The fact is, your home's exterior protects you and your loved ones from the elements and offers important safety and security. When you find that you need an exterior repair or an assessment of an area that you cannot see, trust the Twin Cities exterior contractors at Refuge Roofing & Siding for assistance. Our team understands how important your home is to you and will work hard to make sure that the exterior of your home is repaired quickly, carefully and professionally.
Twin Cities Exterior Contractors
Refuge Roofing & Siding specializes in all types of exterior contracting projects including roof repair and replacement, siding repair, window repair and replacement, gutter work, ice dam removal, attic insulation projects and storm damage repair. Refuge Roofing & Siding, LLC is a fully licensed and insured local Minnesota general contractor that is focused on residential and commercial home repair. We can restore your home or business' exterior to its original state (or better) without breaking the bank.
Our team is highly experienced, with extensive knowledge of the weather in the area and the factors that contribute to damage to your roof, siding, or windows. We pride ourselves on offering the best customer service in the area, and we always offer a hassle free, no obligation free estimate, so that you know exactly what repairs are necessary. Our contractors can explain the details of your estimate to you as well so that you really understand the issues that we see. Some repairs need to be completed immediately while others may be able to wait a few months. And, if you happen to need siding, windows or your roof replaced, we will explain the process.
Storm Damage Repair in MN
If your home or business was damaged after a storm, our team can also work directly with your insurance company on your claim and take that layer of work and stress off of your shoulders. We complete repairs quickly in order to minimize any additional damage.
If your home or business has sustained damage to the exterior, let the local contractors at Refuge Roofing & Siding take a look. Call us at 651-PRO-ROOF for a free estimate.