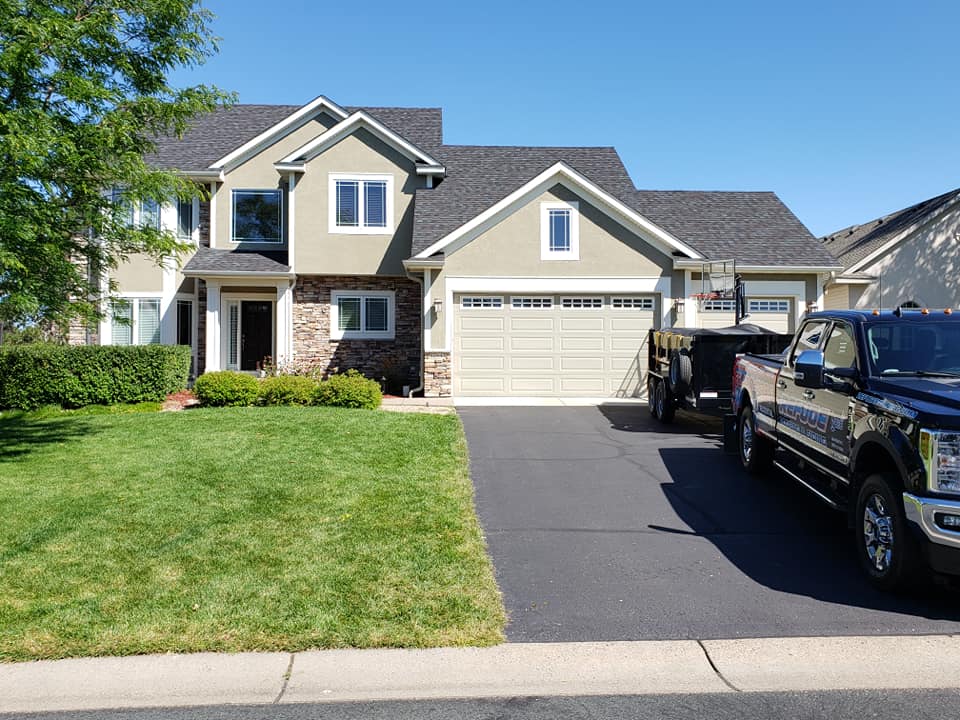 Who says you have to sell your house and buy a new one in order to achieve the exterior look of your dreams? While that is an option, there are many homeowners that love the interior of their home, making it difficult for them to move. At Refuge Roofing & Siding, we have a solution for you. We are your trusted exterior home contractors in MN that can completely revitalize the look of your home's exterior at an affordable price. Partnering with us will allow you to stay in the home that you love while accomplishing the goals for your home's exterior as well.
Exterior Home Services Offered
Our exterior home professionals at Refuge Roofing & Siding take pride in being Minnesota's premier residential exterior contractor. A lot of MN homeowners choose to work with our team because of our pristine reputation and affordable pricing. Another reason why we are a popular exterior home contractor in MN is because of the many exterior home services that we offer. No matter what type of exterior renovation that you need, we've got you covered. The best thing about it is that our exterior home upgrades are all built to withstand the tough MN weather throughout the year. Our common exterior home services offered include:
Roofing – When it comes to roofing the biggest benefit of choosing Refuge Roofing & Siding is that we are GAF certified roofing contractors. Only 3% of roofers across the country have these credentials. We proudly offer asphalt shingles, architectural style shingles, steel roofing and even cedar shake roofing as well.
Siding – Replacement siding from Refuge Roofing & Siding can quickly transform the look of your home's exterior. To top it off, our replacement siding is virtually maintenance free so that you will not have to worry about painting your home in the future. Another great benefit of replacement siding is that your home will become much more energy efficient.
Windows – Have your windows become worn down and do you feel like the air/heat that you pay for monthly is slipping through the gaps in your old windows? Well, Refuge Roofing & Siding can provide you with long lasting replacement windows that offer a lot of benefits. These benefits include energy efficiency, noise reduction, long lifespan, minimal maintenance and easy cleaning.
Gutters – The gutters on your home have a very important responsibility of keeping your home's exterior dry. If your gutters aren't working well, you could risk damage to your home, including your foundation. Let our team install seamless gutters that are built to last. Additionally, we can install gutter guards on your gutters so that you don't have to worry about cleaning them ever again!
As you can see, there are a lot of exterior home services and benefits that Refuge Roofing & Siding has to offer. If you are looking for a trusted, experienced and affordable exterior home contractor in MN to handle your renovation needs, pick up the phone and give us a call today at (651) PRO-ROOF.