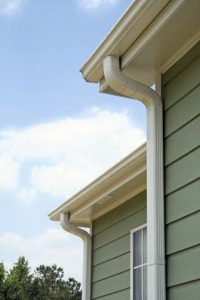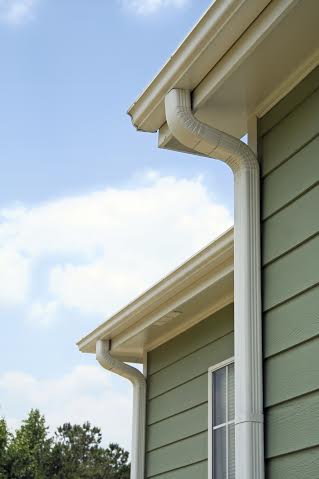 Have you had your gutters checked recently by a gutter installation company in Anoka MN? If not, you may have gutter damage that you're not even aware of. Gutters are an integral part of your home and if they're not functioning properly you could be dealing with severe damage that will only get worse with time. If your gutters haven't been checked recently, be sure to schedule a free gutter inspection with a reputable local contractor like Refuge Roofing today.
Why Are Gutters So Important?
The primary function of gutters is to help divert water away from your home. Water is the enemy of any foundation and without gutters, you'll likely have water running off your roof and directly towards your foundation. Over time this can allow water to seep through your foundation and begin to cause major structural issues in your home. Properly functioning gutters and downspouts ensure that water is always directed away from your foundation, which in turn should keep the structure of your home dry.
If you have gutters, you still may not be in the clear. Over time gutters can become damaged and begin to sag or leak, which can allow water to get behind the gutter itself and cause damage to your soffit and fascia. Once this damage begins, it can lead to major water damage in your home including mold and mildew. Mold can be extremely hazardous to your health, which is why properly functioning gutters are so important.
Seamless Gutter Installation Company
At Refuge Roofing, we install seamless aluminum gutters, which are much less prone to leaks and damage compared to older style gutters that were typically installed in sections. We also always use heavy duty brackets when installing gutters to ensure the weight of snow and ice won't cause your gutters to sag.
Experienced Gutter Installation Company in Anoka MN
Refuge Roofing has decades of experience providing both gutter repair and replacement. We are fully licensed and insured to perform gutter installation services throughout the state of Minnesota. If you feel as if your gutters aren't working properly, feel free to give our team a call today. We'll come out to your home and assess whether your gutters are working properly and if not, your options when it comes to gutter size, material and color. Pick up the phone and call us today at (651) PRO-ROOF and we'll setup a time for one of our gutter installation experts to visit your home to provide you with a free quote.