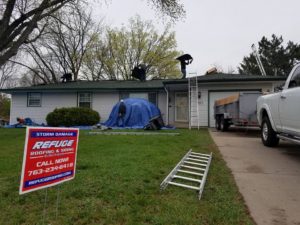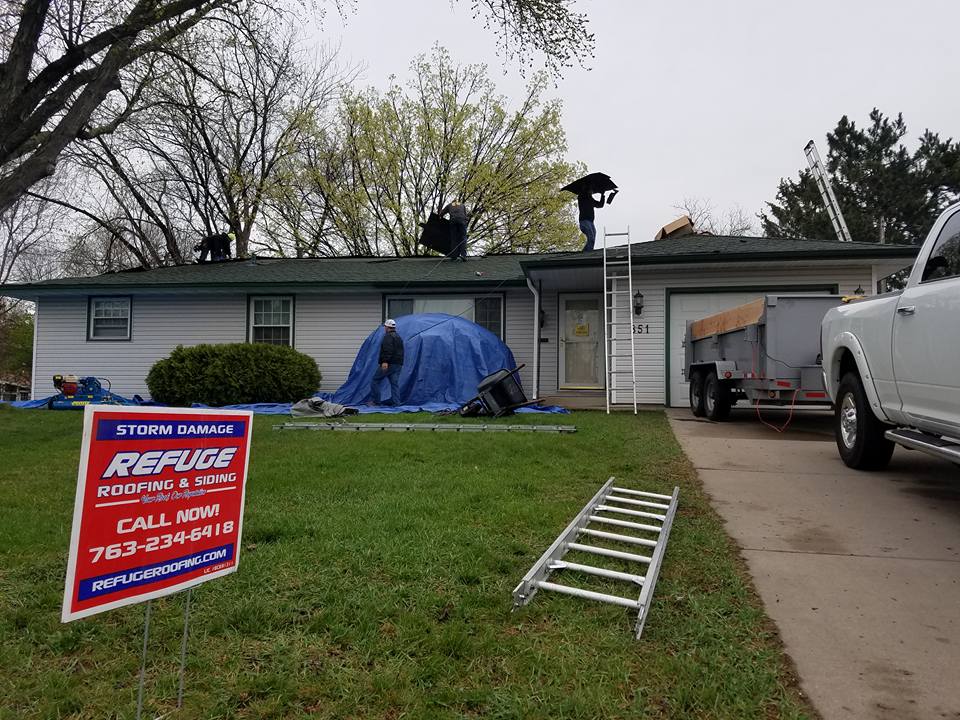 Waking up to the aftermath of Wednesday night's hail storm in Watertown, Minnesota, you're probably wondering just how much havoc the hail was able to wreak on your home. You're not alone. Countless residents in the area are worried about the value and safety of their homes as they begin finding signs of damage, and they've begun searching for companies to complete roofing inspections and storm damage repairs. At Refuge Roofing & Siding, out Minnesota roofing contractors want to help with your roof, siding, window, and gutter repairs.
As GAF-certified roofing contractors, we are licensed and insured with more than 50 years of experience among our contractors. As a company, Refuge Roofing & Siding has been in the roofing business since 2004, servicing homes and businesses alike, and in addition to our everyday roofing and siding services, we provide storm damage repairs to businesses and families with homes that suffer after harsh storm damage.
As Minnesota homeowners, we understand how important it is to make sure that your home retains its value and livability following a hail storm like the one Watertown saw on Wednesday, and we make it a priority to help save you money and get your repairs done right. To save you the hassle of calling and meeting with your insurance company to look over the damage of your home, we meet with any and all insurance companies to complete roof inspections. All insurance companies offer home inspections free of charge, and so do we.
If you're wondering whether the damage to your home warrants a call to your insurance company, call us first. We'll be happy to do a complete inspection of your home at no cost to make sure that your home is in need of repairs before you file a claim. As most insurance companies won't send out a claims adjuster for home inspections until a professional has seen the damage, we'll take a preliminary look before visiting again with an adjuster to make sure you get as much help as possible for your storm damage repairs.
Negotiating pricing on the spot at your home following an inspection with your insurance company, we can give you a baseline damage repair estimate that will never be more than your insurance deductible. Any time we work with your insurance, our agreements are subject to your insurance company's approval, so if your claim is denied, no worries – you won't owe us a thing.
At Refuge Roofing & Siding, we know that after the tennis ball-sized hail hit Watertown, Minnesota on Wednesday night, your home is sure to be in need of some serious storm damage repairs. Let our GAF-certified roofing contractors take a look at your home, and leave the grunt work of your roof repairs up to us. We're here to help you assess the damage, deal with your insurance company, give you an estimate, and make any necessary damage repairs, so contact us at (651) PRO-ROOF so that we can help you save your home and your peace of mind.