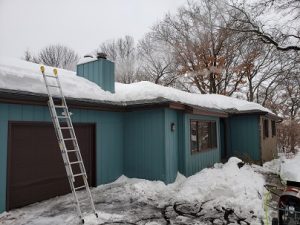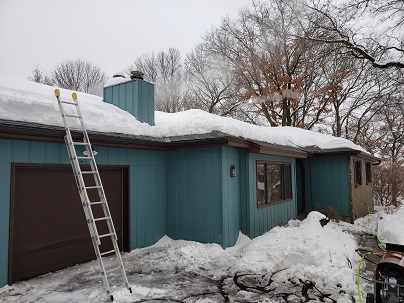 Year after year, Minnesota gets hit by a lot of snow and ice during the fall and winter. This excessive snow and ice accumulation can definitely wear down your home's gutter system. At Refuge Roofing & Siding, we have the perfect tool to keep that winter accumulation from building up in your Minnesota gutters. We are proud to offer heat cable installation for gutters of all shapes and sizes.
For some homeowners, heat cable may be something that they've never heard of. Well, our team at Refuge Roofing & Siding are here to provide you with the heat cable basics. Our experienced crew will install heat cable into your gutter system. This heat cable is looped back and forth along the edge of the roof and gutter system. By connecting this heat cable into an electrical outlet, the heat cables will stay warm and significantly reduce the amount of snow or ice that is able to freeze once it reaches your gutters.
Professional Heat Cable Installation For Gutters
Just like with any home improvement project, you want the best of the best handling the installation of your heat cable. There's no better installation team to partner within Minnesota than our professional heat cable experts at Refuge Roofing & Siding. We place a large emphasis on the fine details to ensure that your heat cable installation is completed right the first time around.
Protect Your Roof and Gutters From Excess Weight
Having to replace a roof or gutter system is extremely expensive. By committing to an investment in heat cable for your gutters, you're protecting your roof and gutters from the excess weight that comes with snow and ice accumulation. In turn, you're expanding the life expectancy of your roof and gutter system. At Refuge Roofing & Siding, we believe that purchasing heat cable for your gutters is a long-term investment that you'll be happy you committed to down the road. This very affordable home improvement project is much easier to pay for than a new gutter system or roof repair.
If you are concerned about the potential for snow and ice accumulation in your existing gutter system, there is only one team to call. Pick up the phone and reach out to Refuge Roofing & Siding today at (651) PRO-ROOF. Providing heat cable installation for gutters across Minnesota, we're ready to tackle your project as soon as you are ready! Reach out to us to request your free quote today.