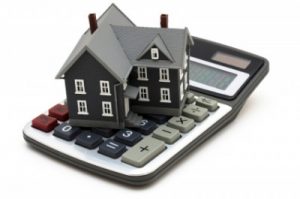 Your home is your refuge. It's where you go to put your head down at night and where you make memories with friends and family. Unfortunately, our homes need routine maintenance from time to time. At Refuge Roofing, we're your home exterior contracting expert that can help you with all your exterior repair needs. Whether you're in need of roofing, siding, windows, gutters, storm damage, insulation or ice dams, we're more than up to the task. We proudly serve the entire Twin Cities area and would be happy to add you to our long list of satisfied clients.
Prevent Costly Damage Down the Road by Hiring a Professional Exterior Contractor
If you feel that a few projects around your home have fallen by the wayside, it may be time to invest in a professional exterior contractor like Refuge Roofing. Routine maintenance around your home can ensure that your property value continues to climb and that your home remains safe and secure for you and your family. Below are a few problems that can show up if you aren't properly maintaining the exterior of your home:
• Water Damage – Water is an enemy to any home. If you're not maintaining your home's roof, windows and gutters, water can make its way into your home leading to major damage.
• Mold – Water damage also leads to mold and mildew which can be dangerous for you and your family. Do yourself a favor and properly maintain your home to prevent these costly repairs.
• Animal Infestations – Take some time and walk around the perimeter of your home. Do you see any areas where animals could enter your home? If so, they probably are! Hiring a professional exterior contractor allows you to identify any entry points and have them repaired before any major damage occurs to the interior of your home.
• Repair Small Problems Before They Become Big – Small problems left unaddressed turn into big expensive problems! This is why it's important to hire an exterior remodeling company like Refuge Roofing at the first signs of any of the problems listed above. You don't want to ignore these problems, because left unaddressed they can lead to catastrophic problems for you and your family.
Contact Refuge Roofing Today for a Free No Obligation Estimate
If you're concerned that the exterior of your home is in disrepair, don't hesitate to reach out to Refuge Roofing today. Remember, waiting another day is only going to make the problem worse. Give us a call and one of our professional home exterior contracting experts will be happy to come to your home and provide you with a free, no obligation estimate. Call us today at (651) PRO-ROOF to setup a free estimate!