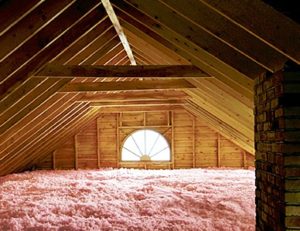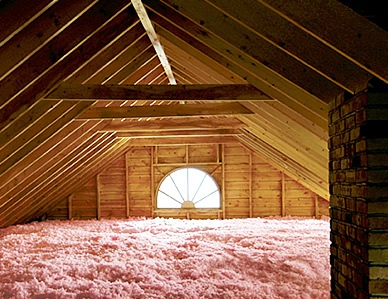 At Refuge Roofing & Siding, we are your north metro insulation contractors ready to help you with all of your insulation needs. If you are looking to get a head start on winter preparation and you think your home needs insulation, look no further than your expert insulation contractor here at Refuge Roofing & Siding. After all, a roofing contractor understands more than anyone how your attic and roof need to be working together so you prevent ice dams in the winter months here in Minnesota. Heat loss and the proper venting are key to saving you money and costly repairs. In addition, we are experts in ice dam removal. Trust us, we have you covered.
Local Insulation Contractor
First and foremost, when you are looking for an insulation contractor, the first thing you should always check is if they are licensed and insured. Like any home improvement project, you need a company you can trust and one that will not hold you liable should any accidents happen in your home during the job. Refuge Roofing & Siding is completely licensed and insured. The next thing that you should look for in an insulation contractor is certifications and experience. At Refuge Roofing & Siding, we are your certified insulation contractors for the north metro. We are experienced, educated and work to get the job done right the first time. We are highly trained to examine your insulation and provide you with quality insulation installation that will be sure to save you money in the long run. Lastly, our company has been known to work with all different types of insurance companies. If you are looking for skilled professionals who will get the job done right, Refuge Roofing & Siding should be your first and only call to make.
Determining your Insulation Needs
Refuge Roofing & Siding offers a free, no obligation Insulation estimate and consultation. We want you to feel confident when choosing our team of experts. During this evaluation, one of our expert team members will take a look at the current type of insulation you have. We will check your attics and evaluate your floor joists. We will also determine your R-Value, which is your attic insulation level. This value determines your insulation's ability to resist heat flow. We will then go over your options and give you our recommendations. We will also offer you alternatives based on your needs. Whether you are looking for something more cost effective to lower your heating and air bills or are trying to prevent ice dams from occurring this winter, we've got you covered.
For more information about your local insulation contractor and the ways that we can help you, give Refuge Roofing & Siding a call today. Call us today at 651-PRO-ROOF and let us help keep you warm all winter long.