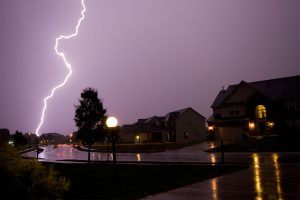 If you're in need of any type of exterior repairs it's imperative that you hire a licensed contractor in Anoka County, Minnesota like Refuge Roofing. While you may think you can save money by hiring an unlicensed contractor, the reality is that an unlicensed contractor can spell disaster if any problems arise during your project.
Importance of Hiring a Licensed Contractor for Your Anoka County Exterior Repair Project
• Insurance and licensing is incredibly important – When a company states and can prove that they're licensed and insured you can rest easy knowing that they have ample experience and insurance to back them up in the case of any type of problem. Uninsured companies can actually cost you more money in that if something were to happen to someone on your property your homeowner's insurance could be responsible. In fact, your homeowner's insurance may have certain stipulations that prevent you from hiring unlicensed contractors for this very reason.
• A licensed contractor will stand behind their work – Typically licensed contractors like Refuge Roofing have years of experience in their fields and will be more than willing to stand behind their work. This is unlike unlicensed contractors who may claim to be out of business at the first sign of trouble.
• A licensed contractor knows your local area – At Refuge Roofing, we're well versed in the Anoka County area. We know the neighborhoods and understand the added value of certain exterior upgrades. We'll help you to decide which exterior repairs will help to boost your home's value.
Effective Communication is Paramount with Any Exterior Repair
Exterior repairs can get quite complex, which is why it's so important to work with a reputable company that is transparent and communicates effectively throughout the entire project. This is especially the case if you're dealing with any type of storm damage where an insurance company is involved.
Full Service Exterior Repair Contractor
At Refuge Roofing, we provide a wide array of different exterior repairs, including:
• Roof Repairs and Replacement
• Siding Repairs and Replacement
• Window Installation & Replacement
• Gutter Repairs & Replacement
If you're in need of any other type of exterior repair, feel free to reach out to our team to see if we can help you out.
Schedule a Free Inspection Today
If you're in need of any type of exterior repairs, don't hesitate to reach out to Refuge Roofing today. We'll be glad to come out to your home and provide you with a completely free, no obligation estimate. Call us at (651) PRO-ROOF to setup a time that's convenient for you.