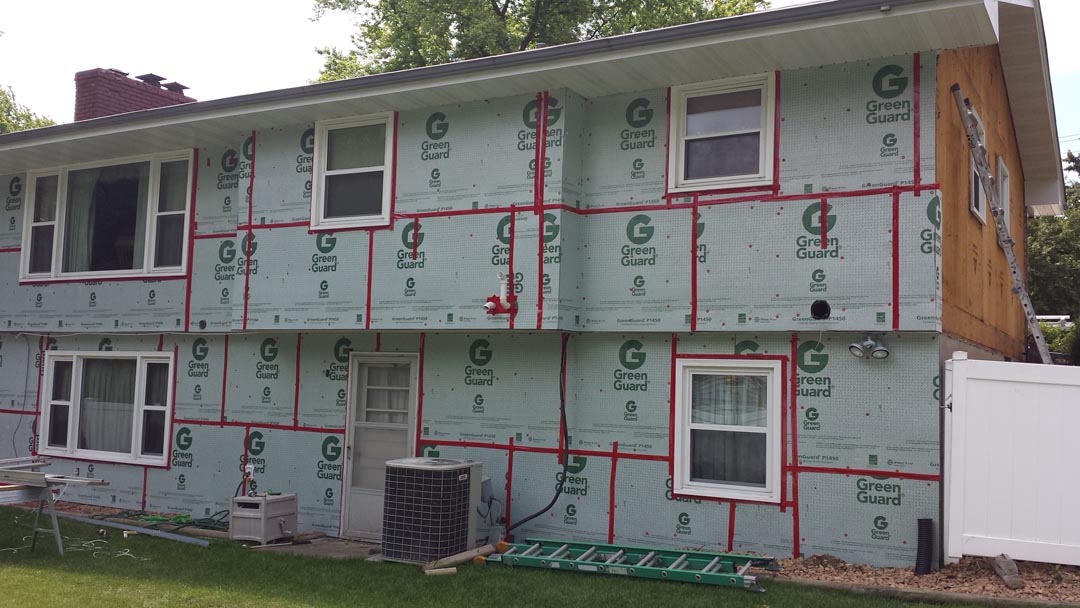 Keeping your home or business looking its best involves periodic exterior repairs, which are just simply a normal part of owning a property. Sometimes these repairs are small and other times they can be significant. When you do have a need for a repair, it is incredibly important to find a contractor that you can trust to do those repairs carefully, correctly and affordably. Refuge Roofing & Siding (MN License #BC691311) specializes in all types of home repairs, including residential and commercial siding projects. Our siding contractors are professional, friendly, and very good at what they do. We offer a wide variety of siding options so that you can get the material for your property that works best for you. Some of our most popular siding options include:
Vinyl Siding: Vinyl siding is one of our most popular options in large part because it is virtually maintenance free. You can choose vinyl siding in many different colors, styles and thicknesses, to achieve the look you want. All you need to do to keep your vinyl siding looking its best is to use a pressure washer or even just a garden hose!
LP Smartside: LP Smartside offers you the beauty of traditional wood, but with the durability of engineered wood. We offer a 50 year warranty with this type of siding. Its main benefits are durability, strength and longevity.
Steel Siding: Steel siding is one of the strongest siding materials we offer and can withstand all types of extreme Minnesota weather. It is like vinyl in that it requires very little maintenance and comes in many different colors and styles.
Cedar Siding: Cedar siding provides a very uniquely natural look for your home. It is durable and strong but will need to be repainted about every five years.
Vinyl/Polymer Shake: Vinyl and polymer shake is also maintenance free siding with all of the decorative flair real cedar shakes and shingles. Unlike real wood siding, you do not have to worry about upkeep and frequent repairs with this choice.
Aluminium Soffit & Fascia: This is our most popular siding option because it comes aesthetic appeal, durability and low/no maintenance.
Choose the Best Siding for your Home or Business in MN
With so many siding choices, you can also count on the contractors at Refuge Roofing & Siding to sit down with you and help you determine which material is best for your property and your budget. For more information about our siding options, call us at 651-PRO-ROOF.