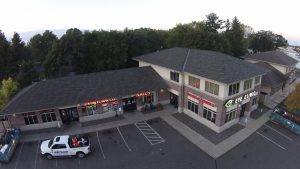 If you're looking for a MN residential & commercial contractor offering a wide array of exterior services such as roofing, siding and replacement windows, you've come to the right place! At Refuge Roofing, we're a full-service exterior contractor ready to ensure your home is always in tip top shape. Read on to learn more about our wide array of exterior services.
Exterior Services from Refuge Roofing
Below are our most popular exterior services that we've been providing to Minnesota residents for decades.
Roofing Services Minnesota
Because 'roofing' is literally in our name, it's no surprise that we've helped tons of Minnesota homeowners and business owners take care of all their roofing needs. Whether you're in need of roof repair or a full roof replacement, we'll be happy to come to your property to provide you with a free consultation. We use only the highest quality roofing materials to ensure when we finish a job it will last for many years to come!
Siding Services Minnesota
Is the siding of your home starting to show signs of wear? If so, you have quite a few options when it comes to replacement siding. At Refuge Roofing we offer vinyl siding, LP Smartside, steel siding, cedar siding and vinyl/polymer shake siding. Depending on the style of your home and your budget, we can help to steer you towards a siding product that will look great, but will also be cost effective as well.
Replacement Windows Services Minnesota
One of the best ways to cut down on your energy bills involves installing high quality vinyl replacement windows. This is especially the case if your windows are original to your home, or if they're builder grade windows which are typically very inefficient. At Refuge Roofing, we install top of the line Anderson windows which offer incredible energy efficiency as well as a rock solid warranty.
Call Refuge Roofing Today for All Your Roofing, Siding & Window Needs
Whether you're looking for help with roofing, siding or replacement windows, all you need is one number, which is (651) PRO-ROOF! While 'roof' is in our phone number, we're able to provide all types of exterior services. Give us a call today and we'll be happy to setup a time for one of our team members to come to your home or business to provide you with a free estimate. We look forward to hearing from you soon.