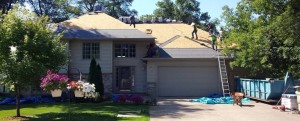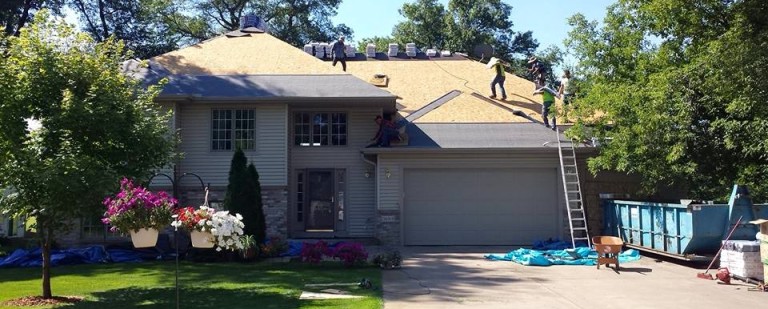 When looking for a professional roofing contractor near Oak Grove, look no further than here at Refuge Roofing & Siding. We leave no home or business owner anywhere near unimpressed. Is your metal roof on your company's warehouse giving you leaks or problems? Our outstanding crews will fix it and keep the elegant seamless look. Are your homes shingles appearing outdated or fading? No matter the decisions you make to upgrade your valuable home or office, our qualified roofing contractors in Oak Grove MN can help you make the best decision, with an affordable price, and expert craftsmen. Our finished craftsmanship will look as if your property is in Better Homes & Garden magazine. Give us a call today for a professional opinion from a mastered company near you.
Residential Roofing Contractor Oak Grove
Being a proactive homeowner means maintaining your property as best you can to ensure there is no chance of hidden issues throughout your home, garage and other structures. Roof leaks can be quite damaging to your home when left unattended or forgotten. When dealing with a roof leak, having an experienced residential roofing contractor around Oak Grove stop by to your home for a hassle-free inspection can save you thousands down the road and a lot of time if needing to replace unnoticed water damage. Water damage can ruin a home, rotting it from the inside out, and also make it tough to sell if ever deciding to move. Upkeeping your shingles will not only provide a massive amount of protection but it will also increase your home's worth. Don't let a small issue become a large one give us a call today! Whether you're worried about storm damage or upgrading our professional contractors can help you!
Oak Grove Commercial Roofing Contractor
Your Oak Grove commercial roofing contractor is just a phone call away! Whether you have a quaint office and you would like cedar shake roofing, or your desire is for long lasting metal roofing. Our qualified crews and crew leaders will get the task done and leave nothing but a great view afterwards. Remember last cold winter when it was below zero? If you can imagine your roof and it had ice dams building up between your roof sheeting and shingles, that's a good indication that you need replacement. If you see curls, waves, or spots in your metal or asphalt shingles, it's best to have it looked at for inspection to see if there are any underlying issues. If you need your cedar shake shingles maintained but not repaired, our skilled crews can come right over and make it look good as new. Having a qualified, licensed, and insured commercial roofing contractor in Oak Grove on your friend's list will be a benefit down the road. Give us a call today to set up a hassle free estimate or inspections!
Our contractors and crew members are GAF certified, providing not only the best service but also the best materials on the market to date. When doing a new roof replacement near Oak Grove, call the professionals here at Refuge Roofing & Siding (651) PRO-ROOF!