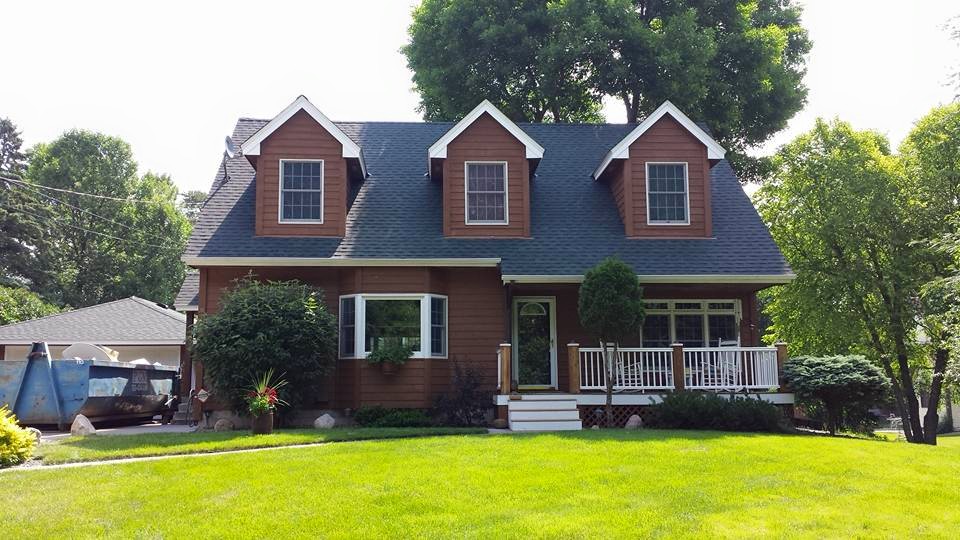 Whether the cause to your dire need for a roofing contractor near Andover MN is to stop by for an estimate on an upgrade or storm damage, here at Refuge Roofing & Siding we are here to help complete your task. Our experience will assist you in case of needing to file a claim for insurance, Our highly skilled, GAF certified roofing contractors will help you isolate the problem, find the solution, and own up to the long term warranty on the products. We know how important the roofs are to our homes, and we thrive to provide excellent service to guarantee there will be no infiltration by the elements after your new roof is upgraded. Set up a visit from our licensed roofing contractor in Andover today for a hassle free estimate!
Cedar Shake Roofing Replacement
Having a beautiful cedar shake roof replacement will have your home catching eyes as neighbors drive by. Keeping up with a traditional home is almost like modernizing and restoring parts of history. Our highly treated materials that we use for cedar shake roofing when replacing or upgrading are in the top of the market. The skillful crews that install our elegant products have been familiar with this style for many years and it shows in every masterfully completed job we do. To have a cedar shake roofing contractor visit your home give us a call today!
Architectural Roofing Contractor
The most common style roofing that is to date is called architectural style shingles. They have a raise to them to help rain, debris or other runoff to make its way down your roof limiting the entrance points to the roofs sheeting. They are far more protective to your home and better looking to the eye also unlike the standard three tab shingle, the architectural style shingle has a better warranty while lasting longer. With many different colors our architectural style roofing contractor around Andover can go over all of the best materials for your home on the market. Contact us today for an estimate on roof replacement near you!
Steel Roofing Installation
Steel roofing installation is by far the quickest way to get your home protected. Most commonly found on barns or sheds, the steel roof look has been growing quite frequently for many reasons. The long life expectancy is a HUGE bonus point when replacing your roof and choosing steel. Also "keeping it green" steel is forged, there is no chemicals or toxins like architectural style or asphalt roofs, and there are not trees being cut down for the cedar shake. So if going green to save the planet is your route, or having a strong and dependable roof to block elements either way our steel roofing contractor serving Andover can give you a visit with a quick estimate and have the best products on the market on your roof. Give us a call today we would be happy to come by for a hassle free estimate on any of your roofing replacement needs, (651) PRO-ROOF!