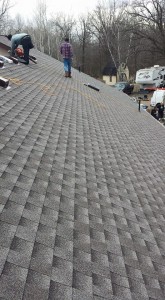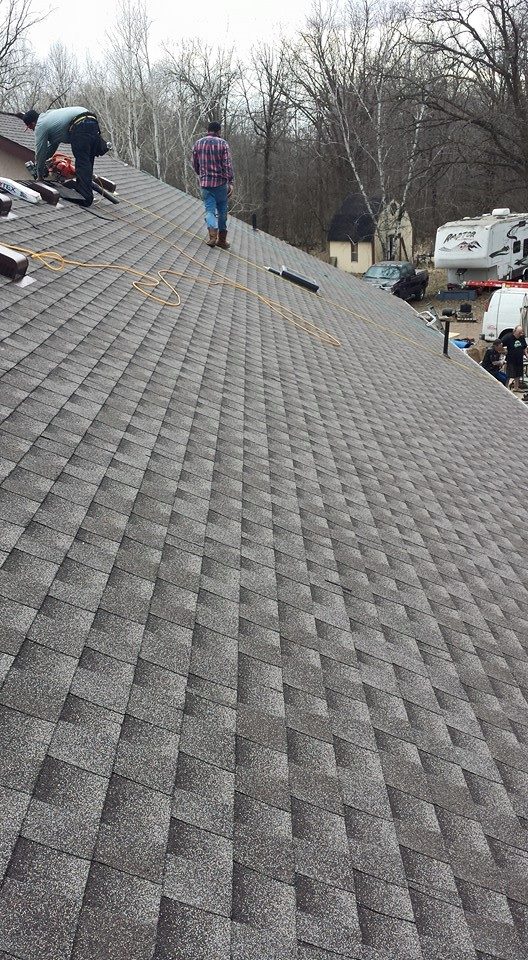 Finding a GAF certified roofing contractor near Ham Lake supplying the best materials and contractors is just a phone call away! Here at Refuge Roofing & Siding we take in as much education in our fields as possible. We feel that there is never too much training and learning that can be taken in so we pursue many different ways to continue growing in knowledge as a roofing company. The choice of materials we provide can drastically change the look of your home, or keep it close with just more protection. Whichever route you choose to take, our prominent products will help you stay sleek and safe. For any of your roof replacement needs, give us a call today for an estimate from your local roofing contractor in Ham Lake.
Great Look from Professional Roofing Contractor
There are many variables on the choice you make when you decide its time to renew your roof. Our professional roofing contractors around Ham Lake can help pick out the best style and design that suits you and your home. We have been in this business for many years, with our GAF materials there isn't anything better on the market, or on your roof. Our great selection also comes with many color options.
Roofing Styles
3 Tab Style- The 3 Tab style shingles are somewhat a thing of the past, still versatile for patch work or to double layer the old 3 tab style shingle.
Architectural Style- Architectural style shingles are an updated and specially designed shingle to disperse water as it runs down causing less of a chance for buildup and soaking through. Architectural style shingles also give your home more of a pop, or "wow" factor. Giving a nice raised texture architectural style shingles are one of the most common around our area. Our architectural style shingles also come with a lifetime warranty, literally this will be the last roof you will have to pay for!
Steel Roofing- Great protection with great material. The steel roofing will protect your home for a lifetime. Having steel roofing will insure that there is no element left behind on your roof. Built to last a lifetime but just in case, we have around 40+years of warranty for these materials!
Cedar Shake Roofing- The likeliest to be the most beautiful, the cedar shake roofing is a natural insect and water repellent. Giving off an old cottage look or gigantic mansion, any house style could benefit from this gorgeous product. Keeping up with the maintenance on your new cedar shake roof will greatly preserve the natural repellent and look it carries.
Our experienced roofing contractors around Ham Lake are trained in every type of material and how it is installed. For the best products on the market, backed by highly skilled contractors and crews, there is only one roofing company to choose that would be Refuge Roofing & Siding. Give us a call today for a visit from our project manager (651) PRO-ROOF!