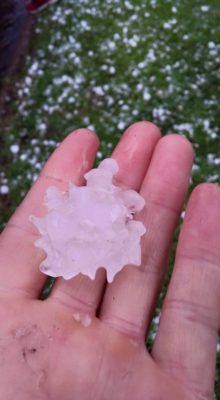 Refuge Roofing & Siding provides a full range of roofing and siding services to the people of Blaine and Coon Rapids, as well as many other towns and cities in Minnesota. The staff of Refuge Roofing & Siding is known for excellent craftsmanship, but better still is that we are NOT known for—high-pressure sales and shoddy work. Once you decide to employ their services, Refuge Roofing and Siding will get to work quickly, and will proceed by doing an excellent job. And, if you decide you need some more time before making a decision about replacing your siding or roof, know that our staff will give you the space and time you need to make the decision that is best for you.
Experienced Roof And Siding Contractor, MN
Refuge Roofing offers a full range of roofing and siding services, including roofing and siding replacement. If your home has suffered damage from storms, or is showing signs of age based on the unrelenting effects of the heat and cold, contact our team to help restore strength to the exterior of your home without breaking the bank. Living in Minnesota, you know how damaging the weather can be. Roofs, siding, and gutters take a beating each and every year. Extreme weather can do quick damage to our houses and extreme heat and cold can do slow damage to the exterior of our homes. But in either extreme, fixing the damage can be made easier by partnering with our team.
Refuge Roofing & Siding is able to provide expert service, repair or replacement when you discover that your roof may be showing signs of wear and tear that occur over time. If several years pass without a significant weather event, you may forget that your roof is even on top of your house. But that can create a kind of benign neglect that can result in major problems later on. If a surprise thunder storm knocks a branch off a tree, you could find that it takes part of your roof with it. Or a short period of high winds could cause a handful of shingles to blow off your roof—it may not be an immediate problem, but if the absence of those shingles allows moisture to get into the wood underneath, you could have a wood-rot problem on your hands in no time.
Protect Your Home From Water Damage
Roof damage can result in the valleys of your roof, which are designed to funnel rainwater and melting snow to flow to your gutters. If the shingles are damaged, the flow to your gutters can be compromised. Water can get under the shingles and do damage to your roof, but it can also negatively impact your gutter system. A compromised gutter system means that water can get under the shingles at other locations. If your gutter system is compromised, water may not flow off your roof properly, which can also cause damage to your siding.
If you live in the Blaine,Coon Rapids or Lino Lakes, MN area, Call Refuge Roofing & Siding at (651) PRO-ROOF for all of your roof and siding needs.