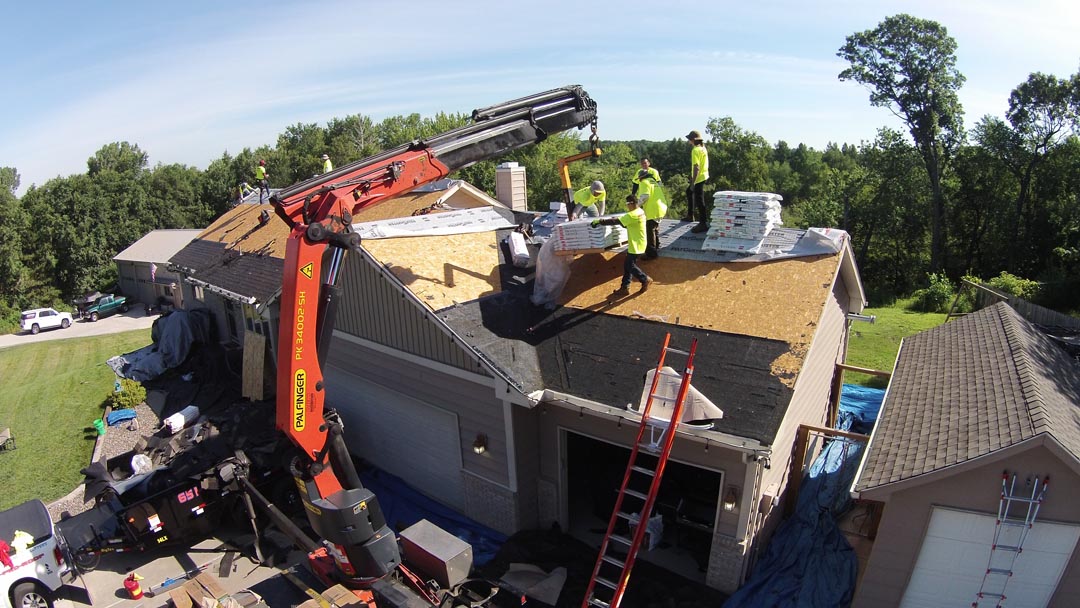 When you discover that your home has been damaged by a storm, you probably do not want to spend too much time looking for a company to do the repairs. And once you find a company that can complete the repairs you need, you really do not want that company to take much time to begin your repairs. Refuge Roofing & Siding offers Shoreview Storm Damage Home Repairs, so that you don't have to worry about these things.
Fast Storm Damage Repair Services in Shoreview
Our staff understands how stressful it can be to learn that your home has been damaged by a storm and then have to wait for the repairs to begin. The nature of our work, in fact, is to respond in a timely fashion and to perform the services necessary to get your home back to its pre-damaged state. We may not be able to do anything to prevent a storm from damaging your home, but we can surely do lots of things to help you once that damage has been done.
Our work is not merely fast. What separates the contractors at Refuge Roofing & Siding from so many other companies in the area is that we combine rapid response with professional knowledge. Storms do not discriminate. In other words, you cannot count on a storm targeting only your home's siding, so a company like ours has to possess knowledge of all types of exterior repairs. Our company made its name as a roofing company, but it has never been solely a company that fixes roofs. We know virtually all there is to know about repairing siding, gutters, windows, and all other exterior components of houses.
Exterior Home Repair after a Storm
The primary purpose of your home, of course, is to provide you and your family with shelter. One of the secondary purposes of your home is to provide you with some esthetic value—most people want to like the way their house looks. When we work on your home, we will prioritize restoring its primary functions first, and when that has been completed, we will work to restore the look of it to your satisfaction. For example, if your roof loses shingles as a result of heavy winds, we will not only replace the shingles, we will ensure that the new shingles match the undamaged shingles. If your siding is damaged, we will not only repair it, we will match the repaired areas to the undamaged areas.
If you have any questions about our storm damage home repair services in Shoreview, call us at 651-PRO-ROOF and we will be happy to help you.