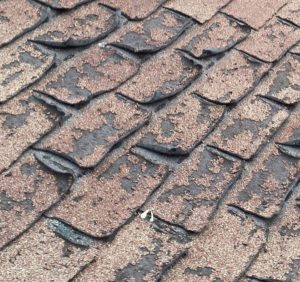 As Licensed Minneapolis Roofing Company we see a variety of common roofing issues. Roof failure can cost a pretty penny, which many times, requires a roofing contractor and the insurance company involved. But what if you could prevent roof failure from happening? Knowing the signs of a damaged, old or failing roof is one of the best ways to prevent roof failure. Though no one can control the weather and storm damage can happen at any given time, but know that the rest of the time your roof is in order by not overlooking its condition.
Major Signs That Indicate You Need a New Roof
Water Spots on Ceiling/ Water Leaks – This is worst case scenario, basically what we are trying to prevent. Once you have water spots on your ceilings or water leaking from the ceiling or sheetrock bubbling water, mildew and mold have made their way into your home. Our Licensed Roofing Contractors offer prompt roofing repairs, especially in time-sensitive scenarios.
Your Asphalt Roof is Nearing or Over 20 Years – Does your roof already have multiple layers of asphalt shingles on it? Does it look its age? These are signs that your shingles and under-layer may soon fail due to deterioration and over element exposure. Metal Roofing Systems are known to last 40 years, Cedar Shake Roofing known to perform 50+ years and our expert contractors have years of experience replacing and repairing many types of roofing systems.
Your Roof Looks its Age – If your roof is nearing its 20's and it is dinged up, faded, missing shingles, growing excessive mold and mildew, curling or separating – it's a good time to contact a licensed roofing contractor, especially before winter. As the first defense, your properties roof faces wind, rain, hail, snow and ice constantly – they will eventually start to leave their mark on your roofing system.
What is the Most Effective Way to Prevent Roof Damages and Failure? A yearly Roofing Inspection and inspections after a strong storm. Refuge Roofing offers a Free Roofing Inspection and can help prevent small, affordable conditions from becoming damaging and requiring insurance company involvement.
Roofing Contractors in Minneapolis
Refuge Roofing is a local Minneapolis Roofing Company that's GAF Certified and properly equipped and experienced to repair or replace the roofing system on your home or business. Contact us today if you need a second opinion or even a third on the condition of your residential or commercial roof at (651) PRO-ROOF.