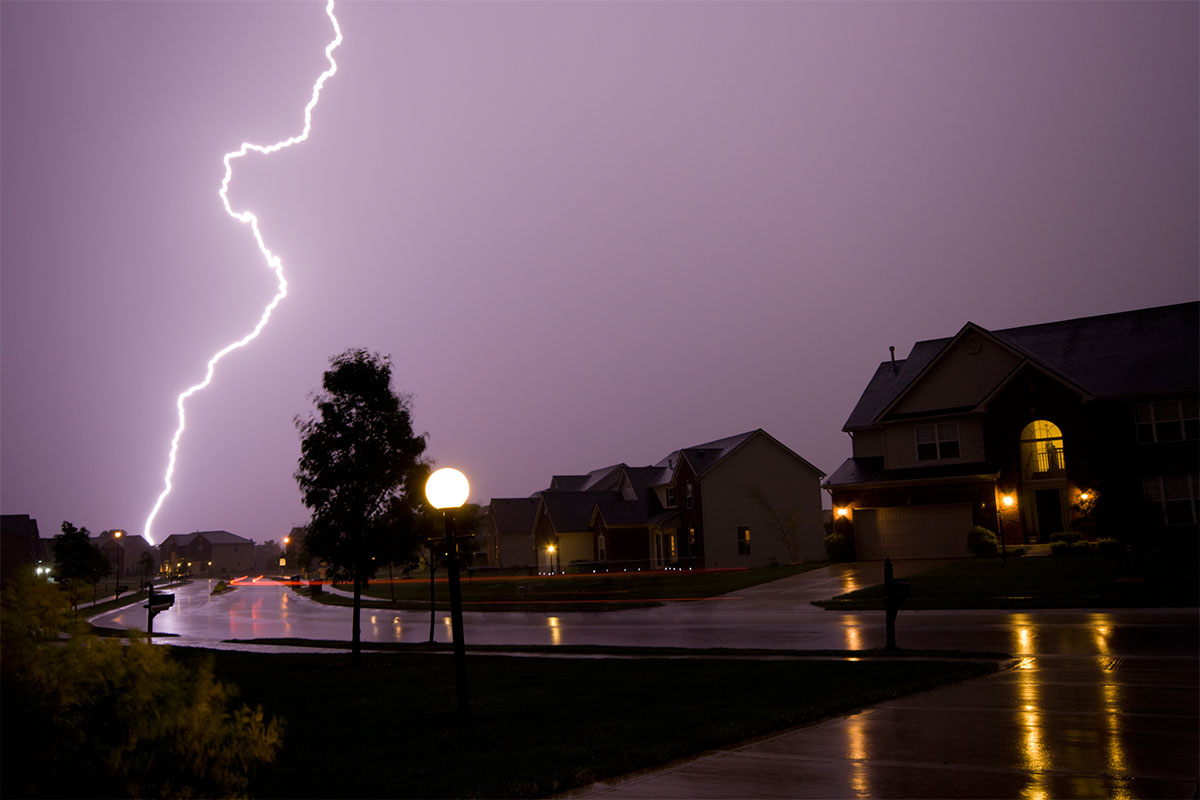 When a severe storm is coming, we stay indoors, very often in our homes until the dangerous weather passes. We rely on our homes to provide our families with shelter and protection from the rain, wind and lightning that may come with a line of storms. Our homes are built to withstand the weather but over time, the roof and siding can become vulnerable or a storm can be so severe that it causes damage to the exterior of your home. Refuge Roofing & Siding LLC is a leading storm damage restoration company in the Elk River area with a combined fifty years of experience. We can help you rebuild in the aftermath of a storm.
Storm Damage Roof and Siding Repairs | Elk River Storm Damage Restoration
The Refuge Roofing & Siding team understands that the period of time after a severe storm is stressful and difficult for you and your family. You understandably want repairs made to your home quickly and you want the job done right. Our storm damage contractors specialize in storm damaged roof repairs and storm damaged siding repairs, the most common areas of your home to sustain damage after a storm.
Refuge Roofing & Siding is also an Elk River storm damage contractor that works directly with insurance companies so that you do not have to. Our team will help you process your claim from start to finish so that you can be confident that you will receive fair compensation. We will identify all damage to your home, focusing on your roof and your siding. Most insurance companies require that all damage to a home is verified before a claims adjuster comes to make an assessment, so you can contact our crew directly after a storm for fastest service. We also ONLY get paid if your insurance company approves your claim.
Professional Storm Damage Restoration Contractors
A severe storm can come without warning and do serious damage to your roof and siding in a matter of minutes. No one wants that to happen to their home, but if you live in the Elk River area and it does, reach out to Refuge Roofing & Siding for full-service storm damage restoration. Our team is professional, courteous and will respond to your needs, whether you need major repairs or a few minor ones. We will assess the damage and complete repairs quickly and help you navigate the claims process so that you minimize the financial impact. Call us at 1-651-PRO-ROOF for more information.