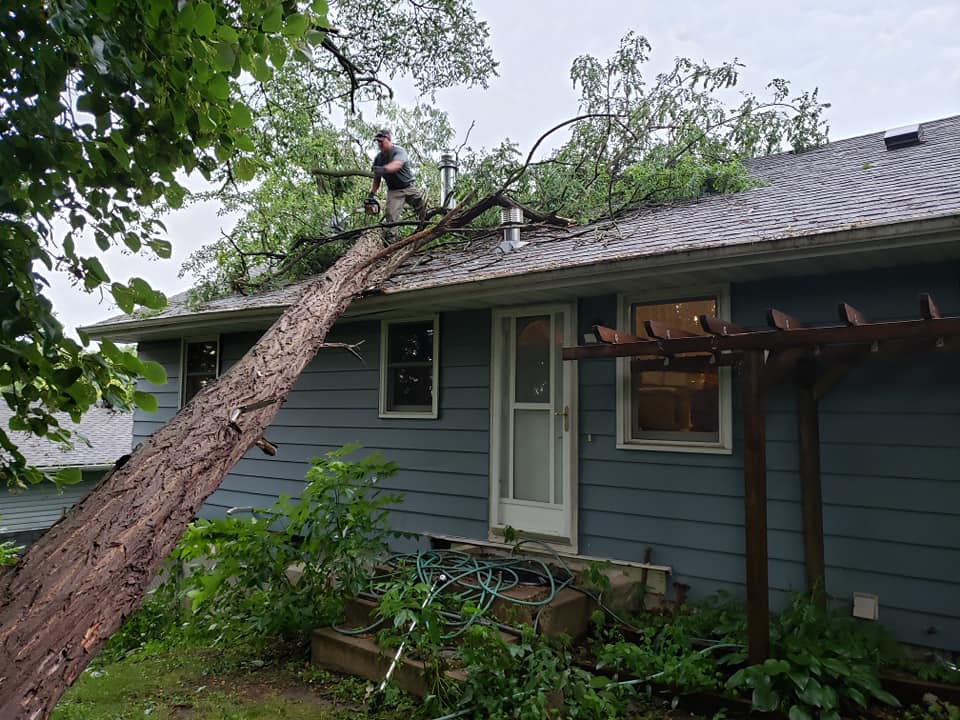 More often than not, Mother Nature gives us little to complain about. Our area is generally temperate and calm, at least from the point of view of the weather. We probably have more sunny days than cloudy ones, and temperatures rarely get to the point of being intolerable. Of course, there are exceptions. And when we experience those exceptions, it is very easy to forget that severe weather is unusual. Severe weather comes without warning and can strike hard. When your home is damaged by her various demonstrations of power—severe hail, high wind, and driving rain, Refuge Roofing & Siding is here to provide Timely Storm Damage Repairs in Hugo, MN.
Hugo MN Storm Damage Repair
There is a great deal of comfort to be taken from the knowledge that, while you may be powerless to prevent the unpredictable damage done by severe weather, there is a company available to provide timely, and often immediate, relief when severe weather strikes. At Refuge Roofing & Siding, we are known not only for high quality work, but for providing that high quality work quickly following storm damage to our customers' homes.
Our team understands how quickly the Minnesota weather can change. On occasion, those changes produce circumstances that are dangerous. Hail, wind, and water can damage the exterior of your home. Refuge Roofing & Siding has the expertise to repair every external component of your home.
Your roof is the most essential and important part of your home. That is why we make reference to the "roof over our heads." It is under constant pressure from the elements. When shingles or the underlying structure are damaged, Refuge Roofing & Siding can repair it. While your roof may be the most essential component of your home's exterior, it is by no means alone in importance. The siding of your home not only offers aesthetic, visual appeal, it also protects the frame of your house from the elements. Eves and gutters also serve important purposes, and when they are damaged, we put our expertise to work to get them back to excellent condition.
Exterior Home Repair After a Severe Storm
You may not be able to control Mother Nature's timing, but you can regain the sense of security you have in your home by contacting us when it is damaged by wind, hail, rain, and all other aspects of the weather. We can assess the damage and make the repairs quickly. For more information or to set up a time for us to visit your Hugo, MN home, call 651-PRO-ROOF.