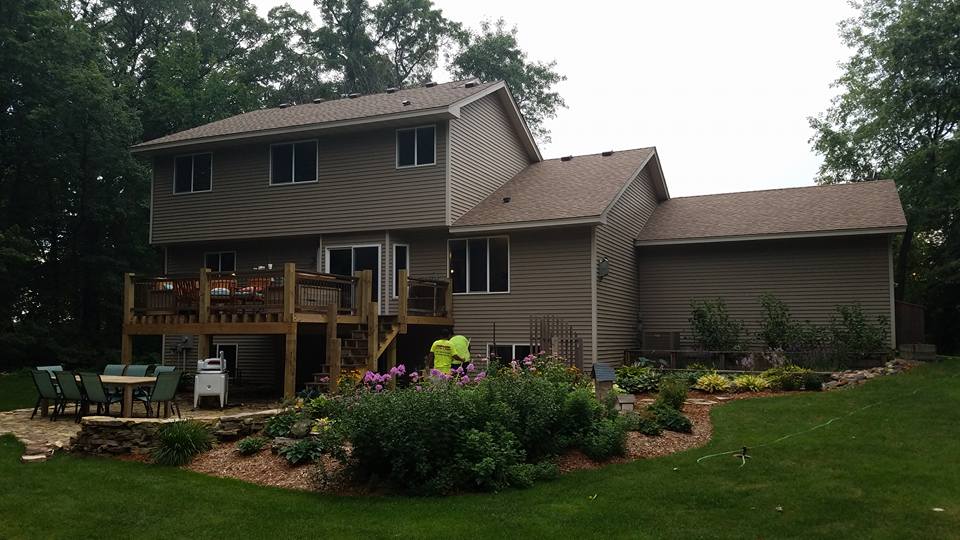 If you have money in your budget and would like to invest in exterior home improvements that are cost effective, add value to your home and improve the overall look, Refuge Roofing & Siding can help. Our contractors specialize in exterior home improvements and will work with you to make sure we understand your goals and your budget.
Here are the top 5 most cost-effective exterior home improvements you can make to your home:
Window replacement: Replacing the windows in your home adds a new and more modern and cleaner look to your home while also significantly increasing energy efficiency, reducing noise. In addition, many of the windows that we install are maintenance free. Refuge Roofing & Siding can install new windows in your home that are reasonably priced and save you on your monthly power bill!
Exterior Siding Repair or Replacement: Your siding is what gives your home it's unique look. As siding ages, it can become damaged and begin to look old and tattered. You can choose to replace portions of your exterior siding or complete a full exterior siding replacement. Refuge Roofing & Siding uses vinyl siding, LP Smartside, Steel and Cedar Siding, Vinyl/Polymer Shake or Soffit & Fascia, depending on your style preferences and your budget. Our team can help you make the best decision about new siding for your home.
Roof work: Your roof is one of the most important parts of your home's exterior. Maintaining your roof can prevent water damage to the interior of your home and increase your overall resale value. Making small repairs when you need them can extend the life of your roof, saving you money.
New Gutter System: Your gutter system works with your roof to help move water away from your siding and your foundation, minimizing repairs to your home's exterior over time. Refuge Roofing & Siding can install a new gutter system that is efficient and does not detract from the overall look of your home.
Give your entryway a new look: Your entryway is a big part of your home's curb appeal. Adding potted flowers or painting your door are two small, very inexpensive things that you can do to improve the look of your home's exterior without a significant investment.
Exterior Home Improvement Contractors in MN
If you are looking for cost effective investments that you can make to your home's exterior this season to improve curb appeal or increase its value, contact the team at Refuge Roofing & Siding at 651-PRO-ROOF. Our contractors can come out to your home and give you pricing and ideas for ways to home exterior projects that will make a difference for your home without breaking the bank.