Homes this day in age are well built. As homeowners, we count on our houses to keep us protected during any type of weather that Mother Nature throws our way. While your home will definitely keep you safe from Mother Nature most of the time, there may be times when damage occurs to your home. Wind and hail damage is a common issue that can cause significant damage to the siding and roofing of a home, just like the storm that hit Princeton, MN on 5/28/2018 at 6:09 PM CDT. With 60 mph wind gusts and half dollar size hail. If your home has been recently damaged by the storm in Princeton, it is important to find a trusted and experienced wind and hail damage contractor to handle your repairs. So, look no further than our committed team at Refuge Roofing & Siding. (651) PRO-ROOF.
Insurance Approved Roofing & Siding Repair Company Princeton, MN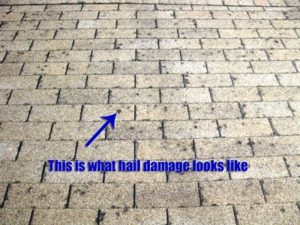 At Refuge Roofing & Siding, we are an insured approved contractor that is well respected by insurance providers around thanks to our experience handling wind and hail damage. Our repair experts have more than 50 years of combined experience bringing homes back to full health after wind and hail damage has occurred. Not only are we respected by insurance companies, but we always make sure that our clients are taken care of. By partnering with our team, you'll never be responsible for more than your insurance deductible, unless you want larger upgrades.
Roof Damage from Hail
Some hail that falls from the sky can be detrimental to not only your car, but your roof as well. 1/2′ sized hail can quickly damage the structure of your roof and shingles. If you feel likethe recent hail storm has caused damage to your roof, let our roof damage specialists stop by and provide you with an affordable roof repair quote.
Siding Damage from Wind
You may not think that wind causes much damage to a home, but if the wind is going fast enough, it can definitely wear down your home's siding. Damaged siding is not something to ignore. Instead, contact our siding repair professionals at Refuge Roofing & Siding and we'll repair or replace the wind damaged siding in a timely fashion. We'll work directly with the insurance adjuster to ensure that all of the siding damage is identified and repaired.
Storm Damage Repair Contractor Princeton, MN
So, if your home's roof or siding has recently been damaged by wind or hail from the July 12th, 2018 Princeton, Minnesota storm, be sure to choose the right contractor to partner with. Once you meet our dedicated staff at Refuge Roofing & Siding, we're confident that you'll be glad you chose our team as your wind and hail damage contractor. To request a free quote from our crew, give us a call today at (651) PRO-ROOF.