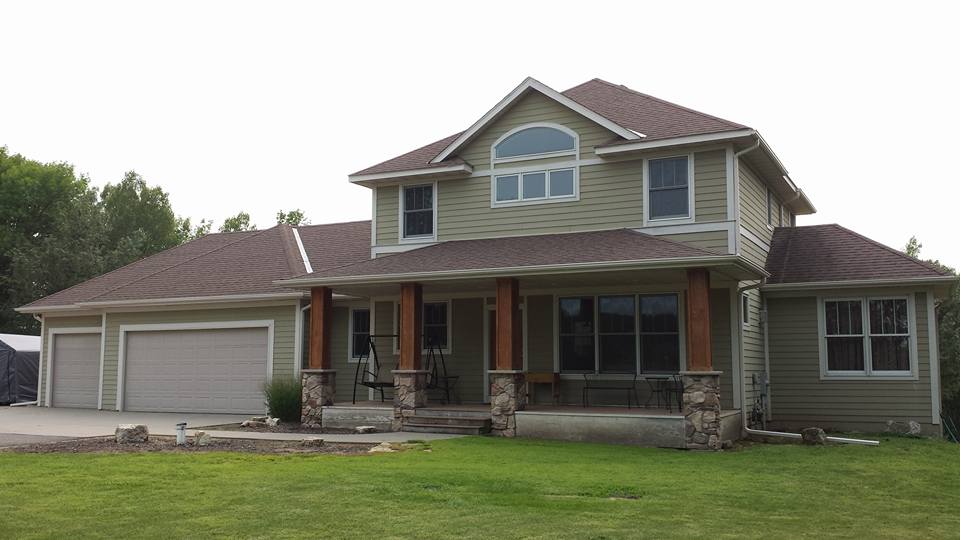 Two home improvement projects that many homeowners fear are renewing their siding and windows. Bottom line projects like this do not get done in a cheap way. Would you rather have the best products that can withstand mother nature's ugly side? Or would you want for the home that you have been working for your whole life to be missing pieces or have other problem areas because the materials or contractors were subpar? We would think the first scenario would be the majority choice because having pride in your home creates more potential wealth in your back pocket. Contact Refuge Siding and Windows for a Replacement Estimate in Ham Lake.
Cost Effective Exterior Replacements
Let's say it's time to move, put yourself in the buyer's shoes, would you rather have a home that you need to do work to? Especially high-cost replacements such as siding and windows. Or would you rather move into a cozy space that already has low maintenance siding already installed and/or local Andersen Windows installed? Either way the professional contractors at Refuge Roofing & Siding has the answer for you. Let one of our experienced project managers come out and take a look at your windows and siding near Ham Lake MN area today. Whether you are moving or staying, your home deserves the best. Give us a call today and increase the amount your home is worth tomorrow!
Siding Replacement Contractor Ham Lake MN
Having curb appeal fests on a lot of home owner's priorities. During your siding job, it might be a good idea to look into windows as well. You can knock out two jobs in one while saving the time on your end and the contractors which will ultimately give you more money in your pocket. We thrive to provide you and your family with the best materials and craftsmanship as a local contractor here to serve you. Give us a call today for any of your siding needs:
Vinyl Siding
LP® SmartSide®
Steel Siding
Cedar Siding
Vinyl/Polymer Shake
We even install aluminum soffit & fascia to match you're the look of your roof or new look to the exterior of your home. Give us a call today for any of your professional siding, soffit & fascia needs near Ham Lake.
Replacement Windows Ham Lake MN
Andersen Windows are already in many homes and business throughout Minnesota, they are and have been a dependable name in windows for years. The reason being, everything about Andersen Windows exceeds its competitor. And a substantial warranty backs up your new replacement windows, so all you need to do is find a qualified window replacement contractor. When you choose quality installed Andersen Windows they will literally be the last windows you will need to put in your house.
For any questions or estimates – contact our experienced siding and window replacement contractors at (651) PRO-ROOF.