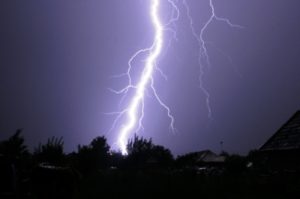 Natural disaster happens every year. We hear it on the news as the report talks about families just wanting their lives to be back to normal. We then begin to think about our own homes, essentially putting ourselves in their shoes. While we may not have earth quakes here in Minnesota, what about all of our other natural disasters? Ask yourself, are our roofs going to be reliable no matter what the weather brings? Has my roof already sustained damage? Maybe when my family was on vacation? It is best to have a certified GAF roofing contractor take a look for you. Serving all of Minnesota, we ask residents and commercial property owners to sit back and think about the safety and integrity of your roof. For a free no obligation roof evaluation, just call 651-PRO-ROOF. Refuge Roofing & Siding is here to help.
Roofing Contractor That's Minnesota Tough
While our lower states prepare for natural disasters such as flooding and hurricanes, up here in Minnesota is a different kind of preparation. We face some of the harshest winters in the world with temperatures below -20 degrees. Then comes summertime and we see temperatures reach up into the 100s. This is why we say that any roof made in Minnesota must be able to handle all types of weather all year long. Due to the constant expanding and contracting of pressure from the weather, it's important to have a roofing contractor that knows exactly how to repair and install your roof and has all the right materials and tools to do it. Minnesota tough isn't just a recommendation, it's a necessity.
GAF Certified Roofing Contractor Ramsey, MN
All of our professionals here at Refuge Roofing & Siding are licensed, trained, certified, and insured. We are GAF Certified, meaning that we provide excellent service and take ownership in our quality of work. We offer a variety of roofing systems including 3 tab style asphalt shingle roofs, architectural style roofing, steel roofing, and even cedar shake roofing. These types of roofs are common Minnesota roofing styles that are made to be Minnesota tough for both residential and commercial properties. If you are having trouble deciding, let your roofing contractor help! We have extensive knowledge about which roof materials make more sense on your property. We will sit down with you and go over the best option that will fit perfectly with your property and with your budget.
MN Insurance Approved Roof Repair and Replacement Company
The seasons change fast and Minnesota tough is only as strong as the GAF roofing contractor you use. For more information about our staff at Refuge Roofing & Siding in Minnesota, give your local roofing contractor a call today at 651-PRO-ROOF. As always it's "Your Roof, Our Reputation".