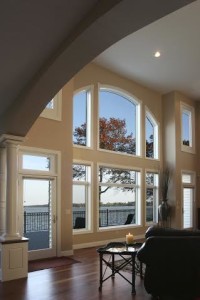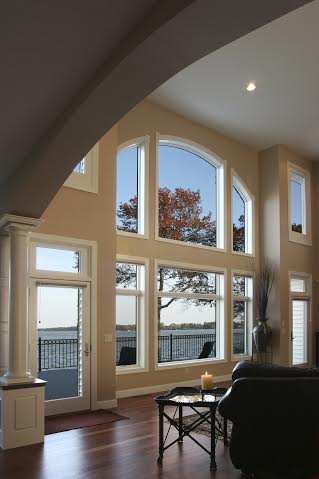 Our beautiful land of Minnesota is traveled to from all over the world. When you're inside your home enjoying an early morning cup of coffee, you too should be able to appreciate the environmental art that is all around you and your home. The best way for a clear view would be by talking to our professional window replacement contractor in Ham Lake about our products here at Refuge Roofing & Siding. We thrive to provide the best window replacement materials on the market to date. We are a certified local Andersen Window installer dedicated to putting nothing but the best in your home or business. For an estimate or any questions about Ham Lake window replacement give us a call today!
Upgrade and Update Your Windows for Replacement
Your home is your thrown and you deserve nothing but the best. Instead of walking past the sun beating through your empty gassed window, imagine standing behind a brand new Andersen Window comfy and cozy with no outside elements penetrating in. The new replacement windows you put into your home could last 2 months or 20 years, depending on which route you choose. For instance, if you buy gasoline half mixed with water at a quarter of the price as regular gas, would you get the same distance as the full strength? Having the best windows installed in your home will save you money monthly, yearly, even by the decade because you won't need to put another window in for a long, long time. Also by upgrading your old to new you will have updated as well as traditional styles. Our window replacement styles include:
Awning- Commonly awning windows are found in basements and sometimes kitchens or bathrooms. They are designed to open out from the bottom with a hinged top, acting as an awning if it is raining and you would like the summer rain scent roaming throughout your home.
Single & Double Hung- A single-hung window is designed for the bottom slide of the window to raise and lower but the top is stationary. Double-hung window is when both windows are operational. What is nice with the double hung window both windows will fold into the home by pressing two tabs creating easier cleaning.
Casement- The "crank out" or casement windows are when you wind a lever and the window opens out horizontally, opposite of the hinge. Our casement window has warranty options on the glass, frame, and even hardware!
Picture- Having a beautiful picture window will give your home a large uninterrupted look of the world around you. Our structurally sound picture windows will let the light in while keeping a strong barrier between inside and outdoor temperatures.
Gliding- Ventilation is key in a home and gliding replacement windows is the lock to make proper airflow happen. Having custom color options and easy to slide glide rails our gliding windows really perform at its best.
Bay & Bow- It seems like the bay and bow windows really catch the eyes of passerbys and its no wonder why because they scream elegance. The Bay window is at a 45-degree angle providing more corners and an edgier look. While the bow window is more sleek around the 30-degree mark for a swoopier look. Both fantastic frames.
Specialty Designed- Having a view and a dream about what you want to see is a treat for us. Whether it is half moons, quarter size picture windows, or curved edges our top of the line products can make many sorts of specialty designed windows.
Color options vary to match well with your siding shades and designs. Our products and outcome on projects speak for themselves and show that we love what we do. For the best contractors at a fair price, there is no going wrong with Refuge Roofing & Siding for your updated windowreplacementt needs. Contact us today for the best and local window replacement contractor near Ham Lake (651) PRO-ROOF!